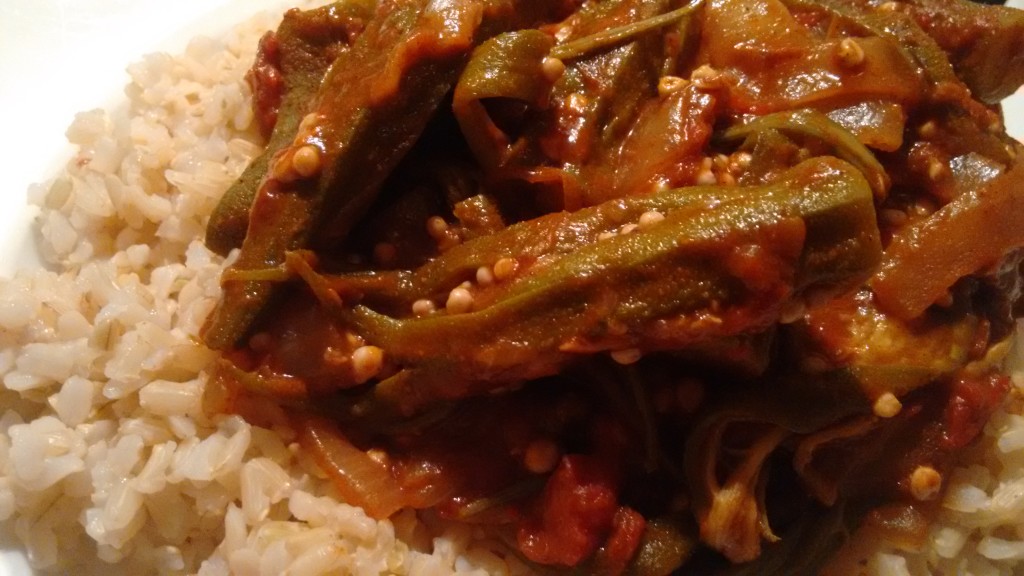 Go to any Middle Eastern restaurant, and aside from having a decent choice of delicious vegan hot or cold starters (lots of these vegan by default); the main course that more often than not pops up is 'Vegetarian Bamia.' Now this should always be vegan, I've never known it to contain dairy, but do check if in doubt.
The NON-veggie version is lamb with okra, but who needs to eat an animal when it's the spices and the okra texture that are the main attraction here anyway?
'Bamia' is the Arabic word for okra, but it's also the word for the traditional spicy tomato-based stew that contains it.
It's delicious, super easy to replicate; healthy; and as the spice flavour is quite subtle I'd say it's pretty kid-friendly too.
This is a bamia recipe from an ancient cookbook called 'Cooking Class Middle Eastern' and looks like it was part of a set from an Australian 'women's' magazine. Lord knows how I came to have it. The recipes are pretty sound though and even though it's not a vegan cookbook, many of the recipes are.
The recipe in the book is actually called 'Okra With Baby Onions And Tomato.' Maybe they didn't think people could handle the word 'bamia'?
Feel free to adjust amounts as you see fit or according to how many people you are serving.
I've put the amount as per the recipe for the spices and garlic but you could add extra cloves of garlic and 1/2 to a whole teaspoon more of each spice if you want more taste – I ALWAYS add more!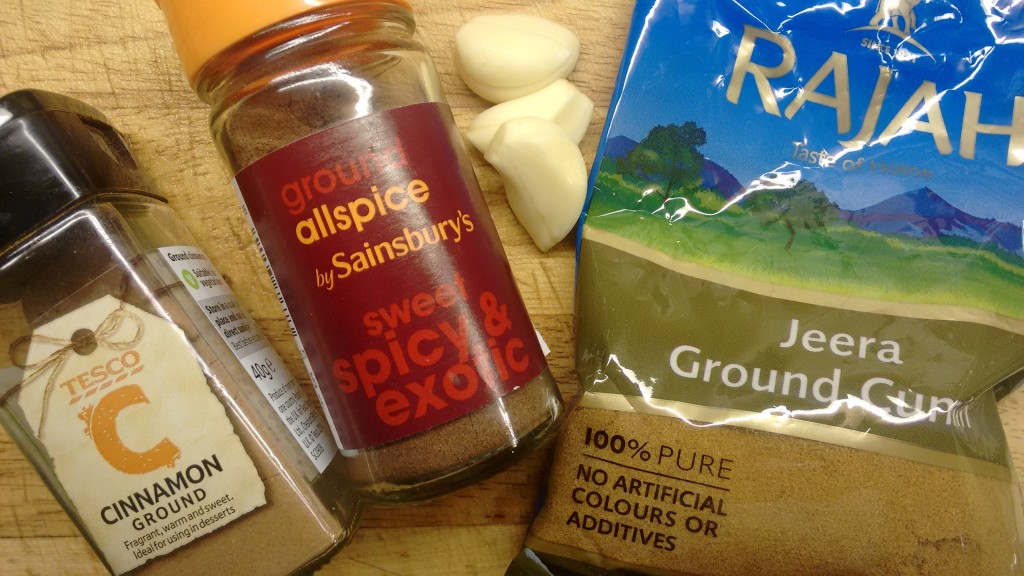 You'll need:
700g okra
2 medium-large onions, sliced (the recipe in the book actually calls for 12 baby onions, but what the hell? Who has time to skin and chop 12 onions separately??)
2 cloves garlic, crushed
2 teaspoons ground cumin
1 teaspoon ground cinnamon
1/2 teaspoon ground allspice
Regular size can of chopped tomatoes
2 cups (or 500mls) vegetable stock
Olive oil
What you do:
Give the okra a good old wash. It's hard to get organic okra, so just rinse it well and drain in case of pesticide residue.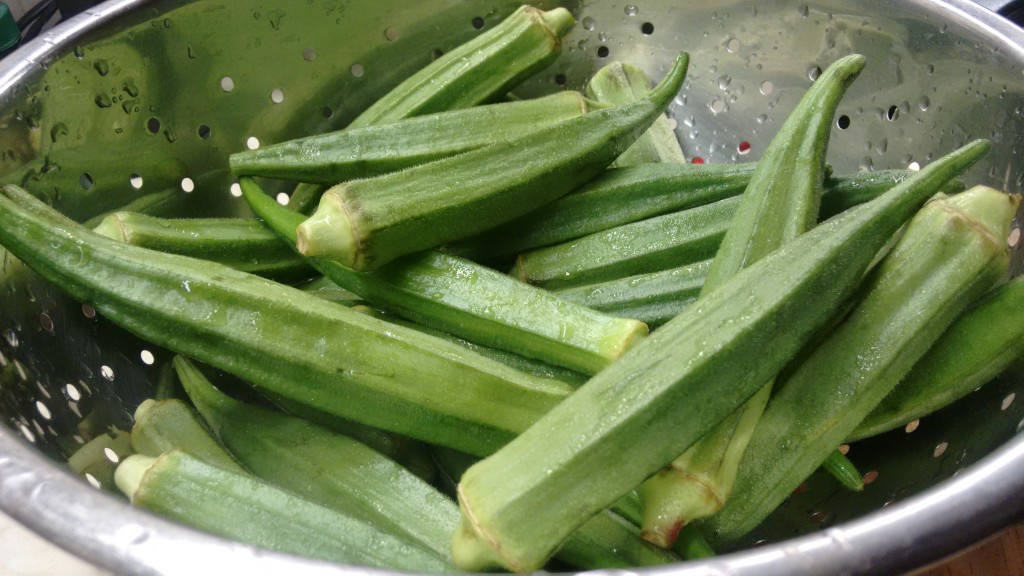 Cut the tops from the okra, taking care not to puncture the pods.
Try and cut them along the natural line. It should look like this: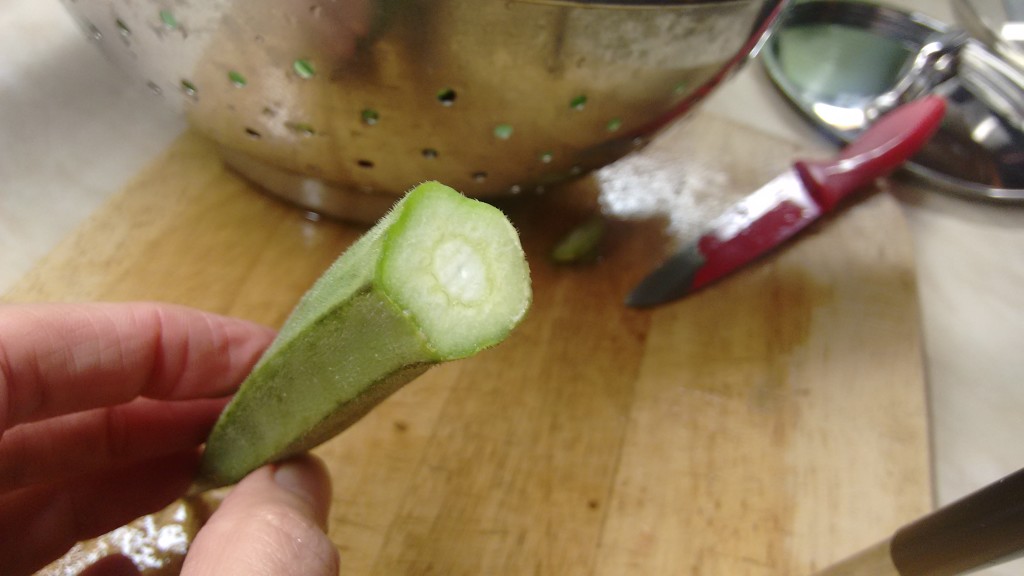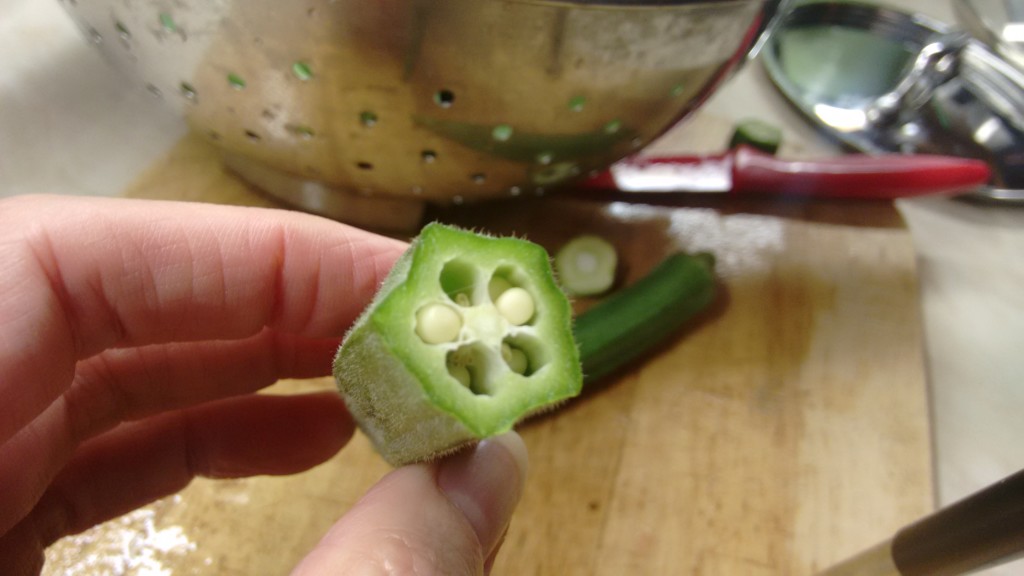 If you cut them too far down you'll end up with mushy okra, as the liquid will seep into the pod and mush it right the heck up!
You'll accidentally cut too much off a few tops, but as long as the majority are ok, that's fine.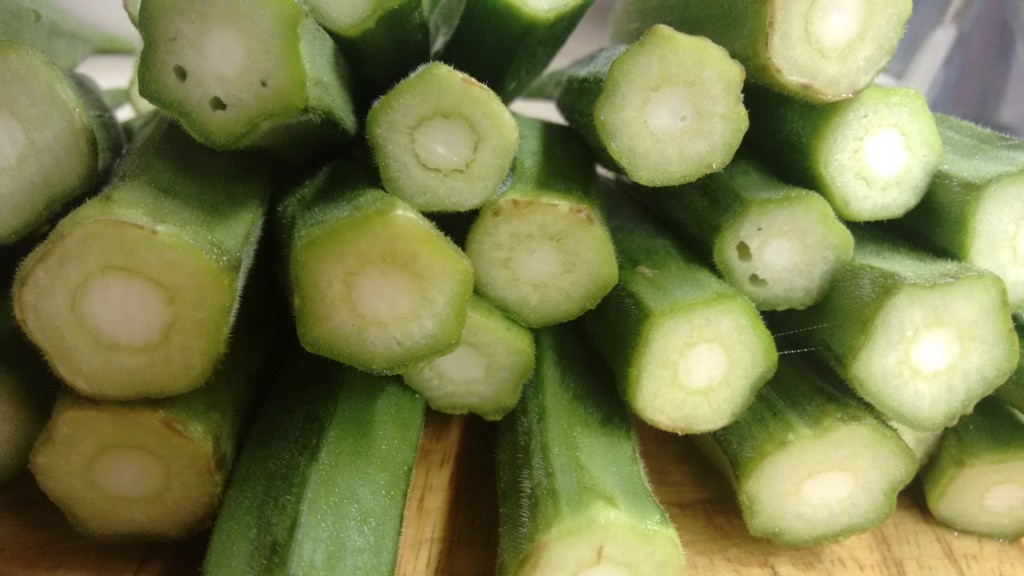 Heat a small splash of olive oil in a pan, and saute the onions for about 15 minutes or until they are browned. Remove from pan – just keep them in a bowl until you are ready for them.
Heat another splash of oil in the same pan, add okra, garlic, and spices; and cook, stirring constantly for about 5 minutes or until okra is fragrant and lightly browned.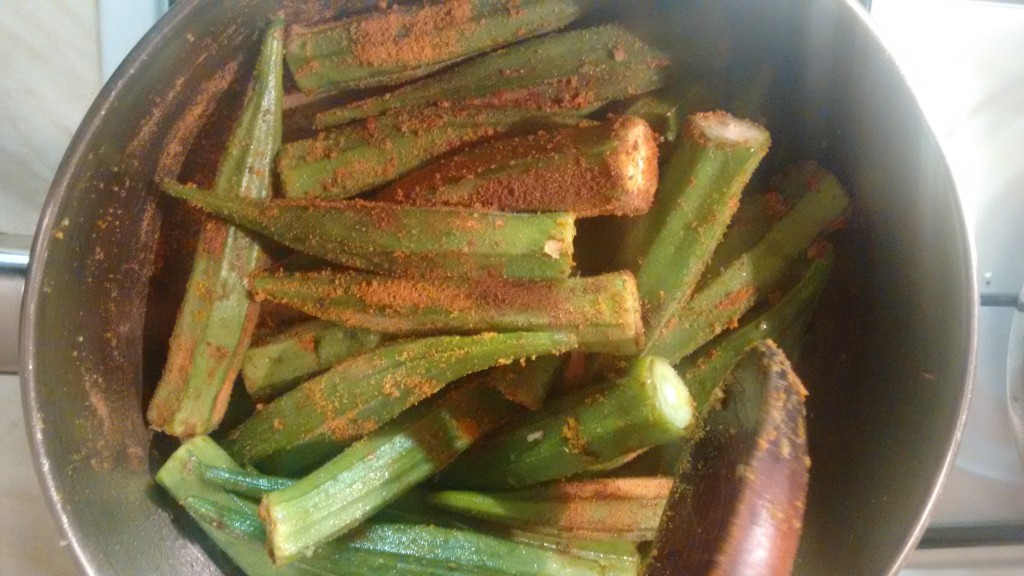 Return onions to pan and add the can of chopped tomatoes and the stock. Simmer, uncovered, for about 40 minutes, stirring occasionally, or until okra is very soft and tomato mixture is thickened.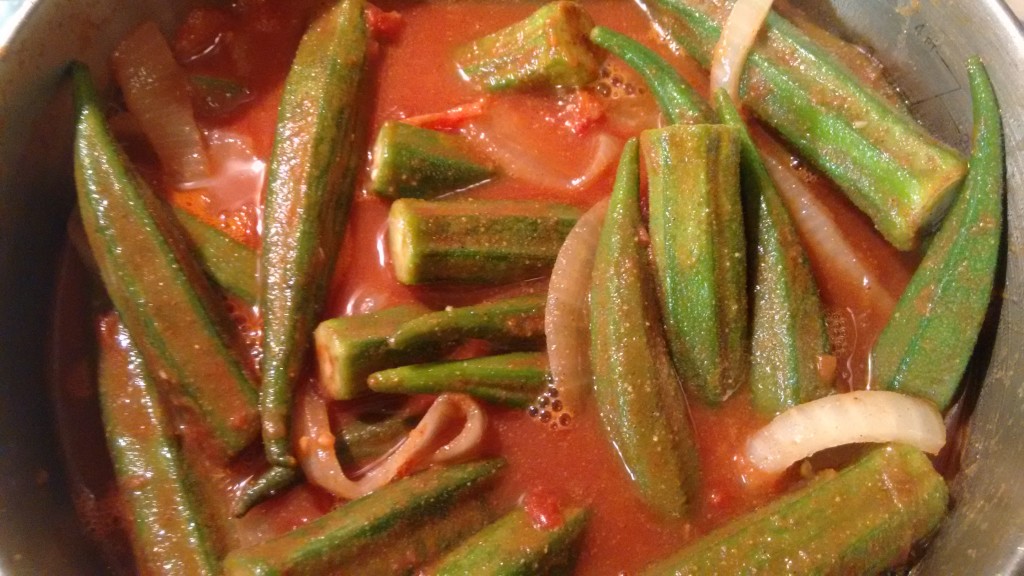 Total prep and cooking time:
1 hour approx
Servings:
If made as per the recipe and as a main dish – 4
Serving suggestions:

Can be served over rice, quinoa, baked potatoes, wholemeal toast etc.