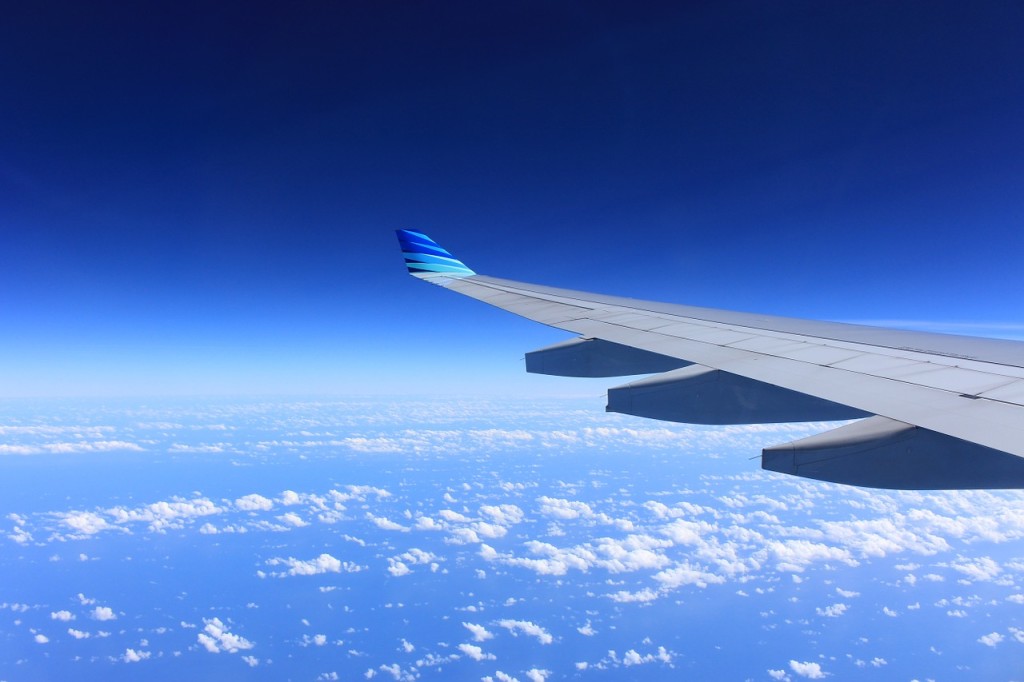 Vegan and flying long distance over the holidays? Celebrating somewhere abroad or jetting off for some sun?
How does a vegan optimise the in-flight meal experience, and avoid landing feeling hungry and cranky?
The first thing you should know is that plane food of any description is no great shizz, so you don't need to feel bad that you are not well-catered for – NOBODY is. 'That meal I had last night on the plane was the best meal I've ever had,' said NO-ONE EVER.
Once you've booked your flight, go to the airline website where you should have the option to select your seat, and any special meals. The code to select to ensure a vegan meal is usually VGML. Depending on the airline, other options you might have to select are 'vegetarian non-dairy,' or 'pure vegetarian.'
The benefit of a special meal is that you nearly always get served first, before the omni masses, so you can sit and munch smugly, listening to their bellies rumble! The downside is that sometimes they don't have the vegan meal you ordered, and you really need to be prepared for this – it's happened to me more than once!
If your vegan meal HAS been forgotten, you can ask if there are any Asian meals left (or they could be marked as Hindu). These are usually a curry, or a dahl, and are normally vegan.
Otherwise, make sure you have a good supply of fallback food (though you'll probably end up eating it anyway – airplane meals aren't that substantial).
Good snacks to take (remember, there are some foods that won't get past security) are home-made sandwiches – just eat them sooner rather than later if they are made with perishable goods. Humous, tomato, rocket and spring onion sandwiches in wholewheat pitta (pitta is good because it holds the contents well) are fabulous; or peanut butter, tomato and spring onion, with a splash of soy sauce is another quick and easy choice.
Wholewheat breadsticks, and sachets of dried vegan organic leek and potato soup (you can find these at Whole Foods or other health stores), or sachets of miso soup are good for an easy hot food option. The flight attendants can give you a cup of hot water, and you can just pour a sachet of the powdered soup in and mix.
If you are pushed for space, good old nuts and dried fruit will satisfy an empty stomach. Vegan nut and cereal bars are compact and travel well, so if you don't get to them on the flight there, you'll have them for the way back.
Assuming you get your meal as ordered, don't forget to check the little sachets and things that come with your VGML meal – some airlines are not too hot on the finer details. While the main dish will definitely be vegan, the spread for the bread, or the dressing for a salad, may not be.
What to expect from the meal? Weeelll, it's kind of hit and miss, but DO remember – the omnis are NOT having a better time than you.
And, there are random surprises. On a flight last year I was thrilled by a tasty quinoa and black bean salad, and several times on overnight long-haul flights I've woken up to a delicious whole grain vegan cookie for breakfast!
I've never come across soy milk being offered for tea and coffee. It's a good idea to always ask if they carry it EVEN THOUGH YOU KNOW THEY DON'T. Why? Because, the more people that ask, the more the message gets out there that the market is changing, and soon enough they will HAVE to carry it, it'll be so mainstream. Crafty, huh?
Bottom line, travel prepared! Everybody should take lots of snacks on longer flights, so it really isn't extra work for vegans.
Happy travels, where ever you may be going. I'm totally jealous!
Any cool ideas for vegan plane-friendly snacks I haven't mentioned? Please share in the comments.