At this time of year, budget allowing, we like to go to New York for a few days, because…….FOOOOOD.
Though the rest of the world is catching up slowly to the idea that a plant-based diet just may be the way to go for the sake of the environment, and for optimal human animal and non-human animal health and wellbeing – New York done got it first.
Los Angeles is not far behind, and San Francisco is almost there. But if you want the full gamut of dining experiences that are usually only available to meat eaters, from street food to elegant gourmet fare in five star settings, and everything in between, you'll find it in New York.
The first time we visited in 2002, the odd veggie restaurant we came across, though good, most definitely had the hippie vibe. Nothing wrong with that at all of course, but in twelve short years, New York has been smart enough to learn that vegans are not all students/dropouts with piercings and dreads printing off radical left-wing zines to drop into food co-ops. It has realised that we are, in fact, three-dimensional beings, with the full-range of food tastes and desires that meat-eaters have.
In fact, most good restaurants, if they don't have a separate vegan menu, will have a few solid vegan options. And unlike the UK, they are all better than the oh, so ubiquitous, soul oppressing  'Roasted blah Mediterranean blah Vegetables.'
Gosh, I sound obnoxious. Look, there is nothing wrong with RMV, it's just that when you've had it at every wedding and Christmas lunch you've been to, your heart sinks when yet again faced with those three words on a menu.
If you are planning on going to New York, I hope the following food photos get you excited about sampling the smorgas(mic!)bord of vegan delights that await you.
Even if you're not planning on going I hope they'll at least get your tastebuds going, and inspire you to get crazy and creative in the kitch!
You'll have to excuse the photo quality, my camera is getting on a bit. Focus on the content not on the pixels!
From Franchia Vegan Cafe, sister restaurant to HanGawi: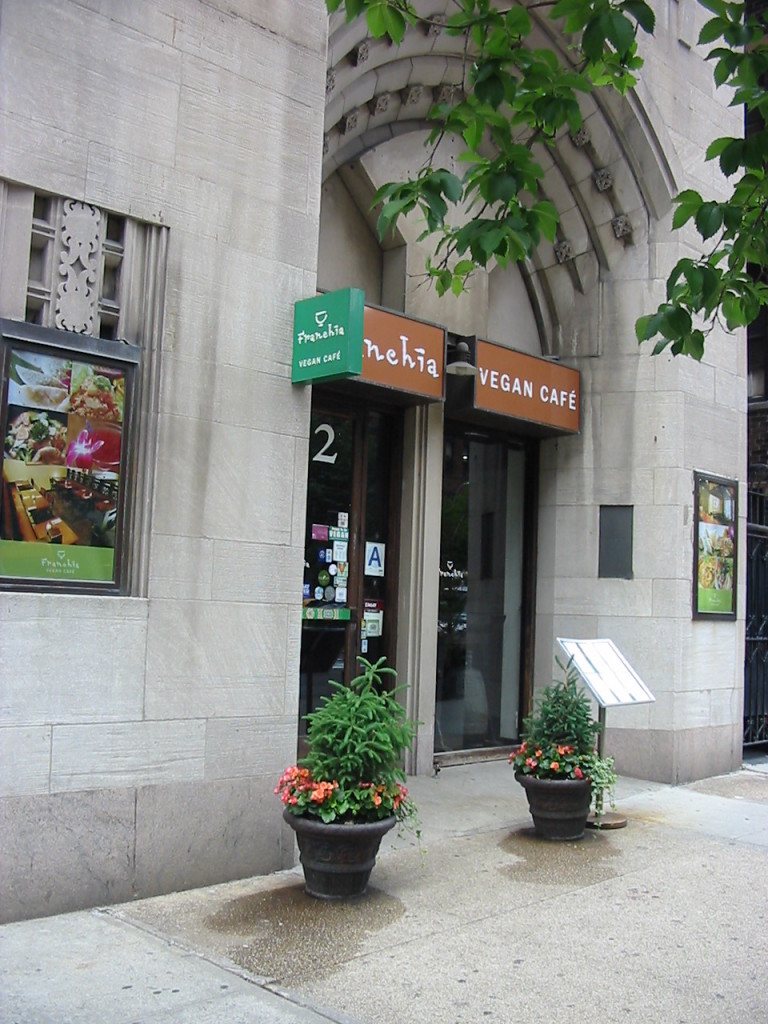 Kimchi Dumplings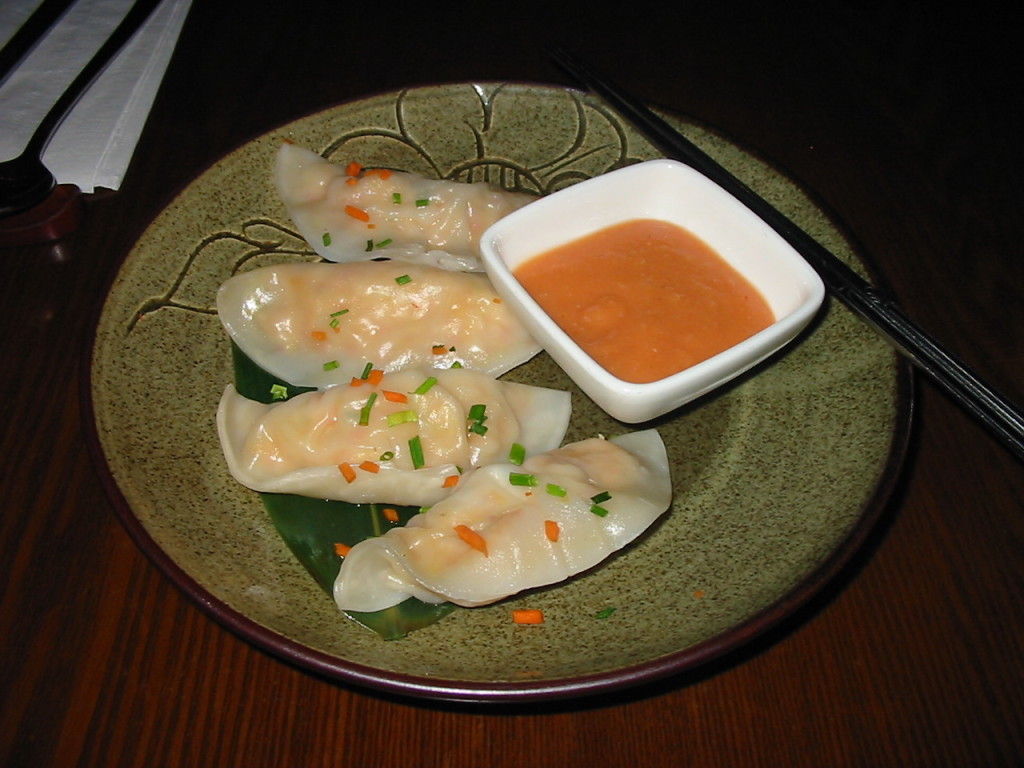 Guacamole maki rolls, shiitake maki rolls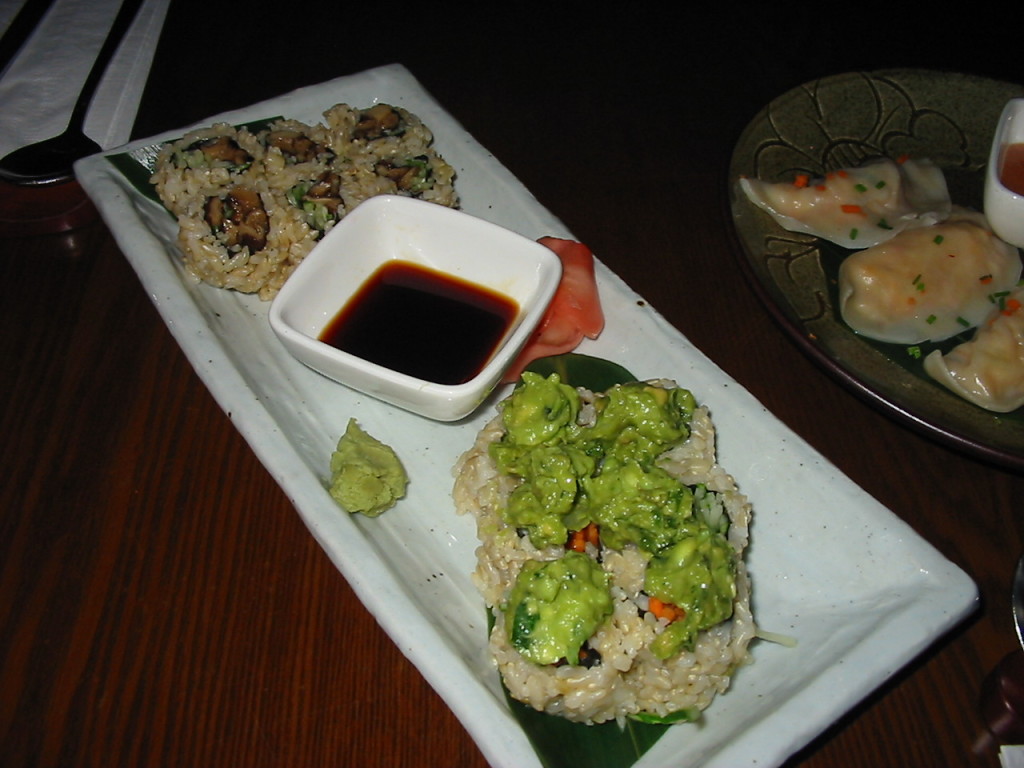 Brown rice noodle soup with bok choi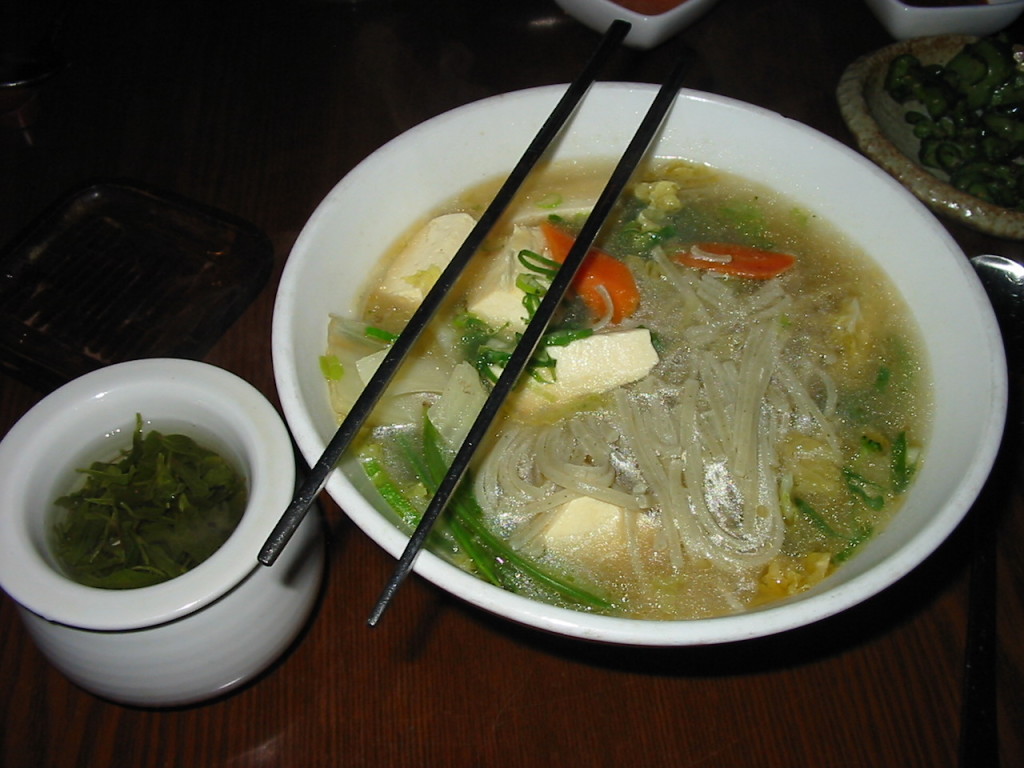 Bibimbap with cucumber kimchi (sans stone bowl – it's too hot in the stone bowl, so we cheated and just had a regular one)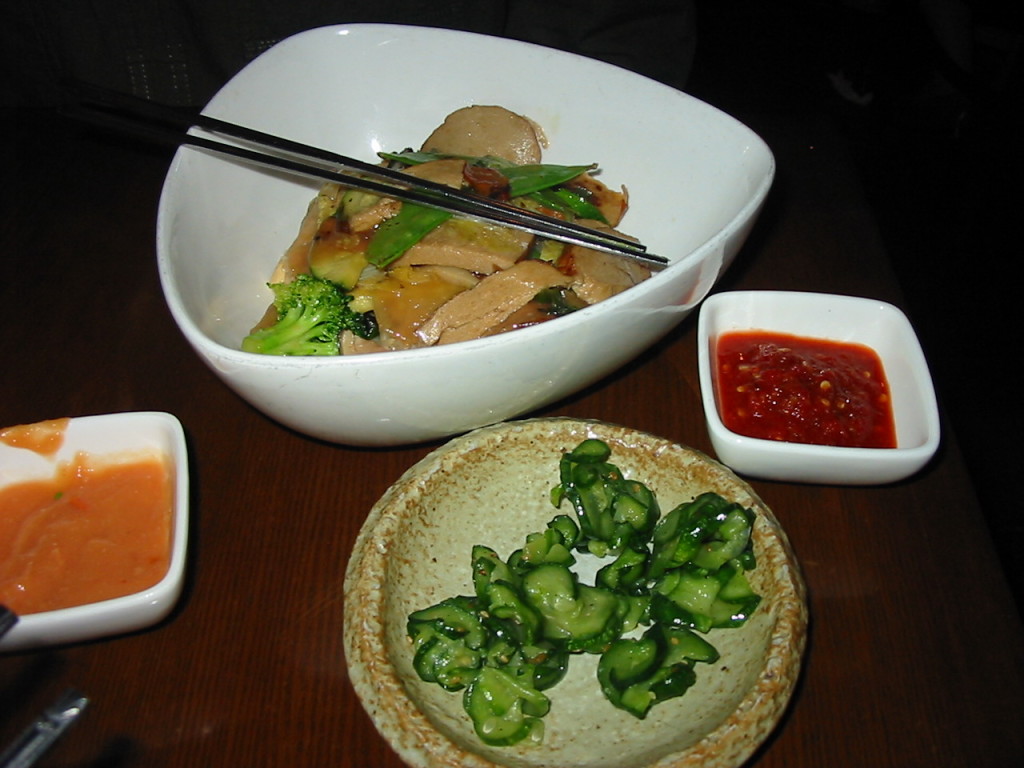 Iced ginger tea latte with cream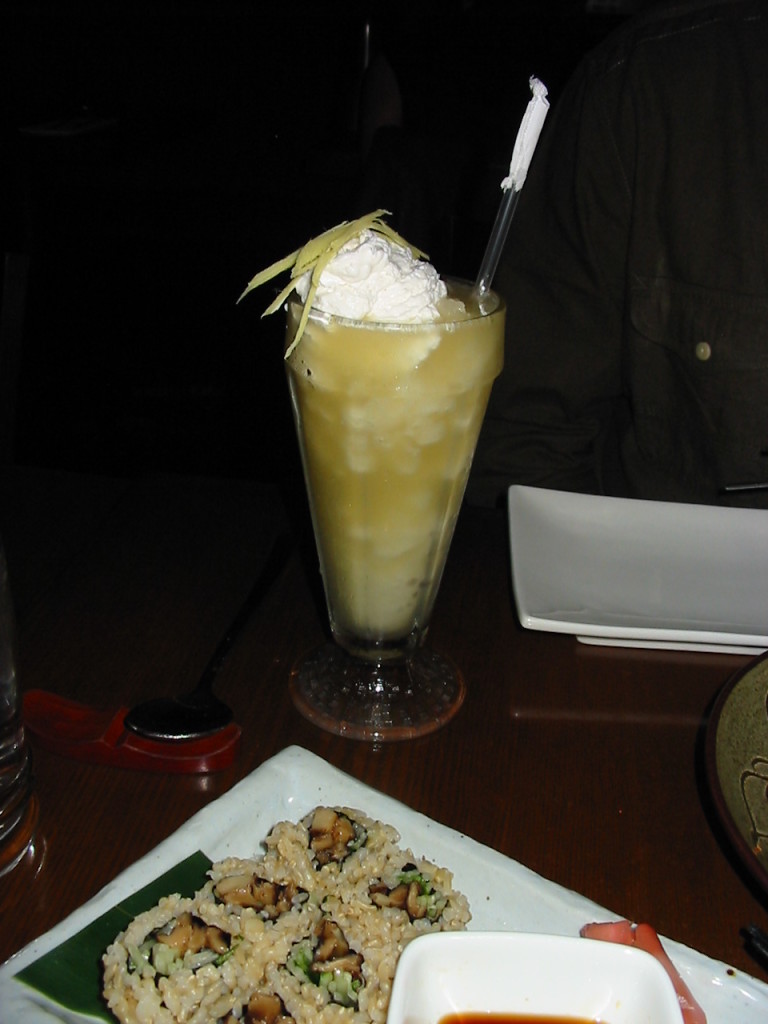 From Erin Mckenna's Bakery:
Vanilla and red velvet cupcakes, vanilla doughnut and cookie sandwich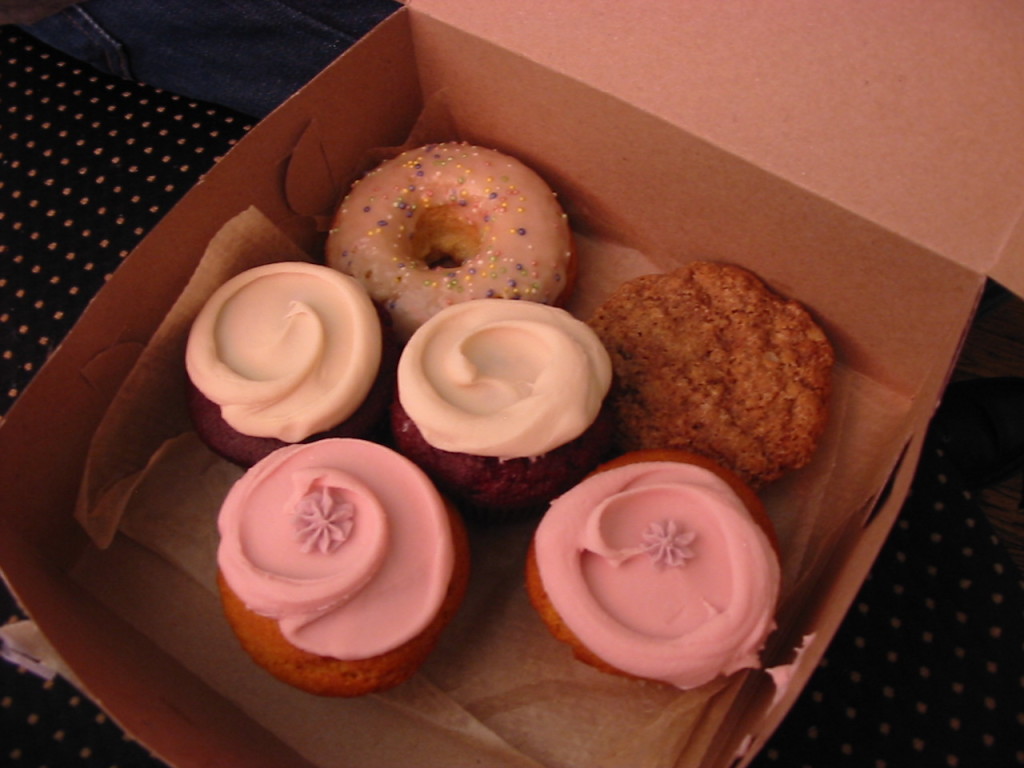 From Peacefood Cafe:
Chickpea fries with garlic aioli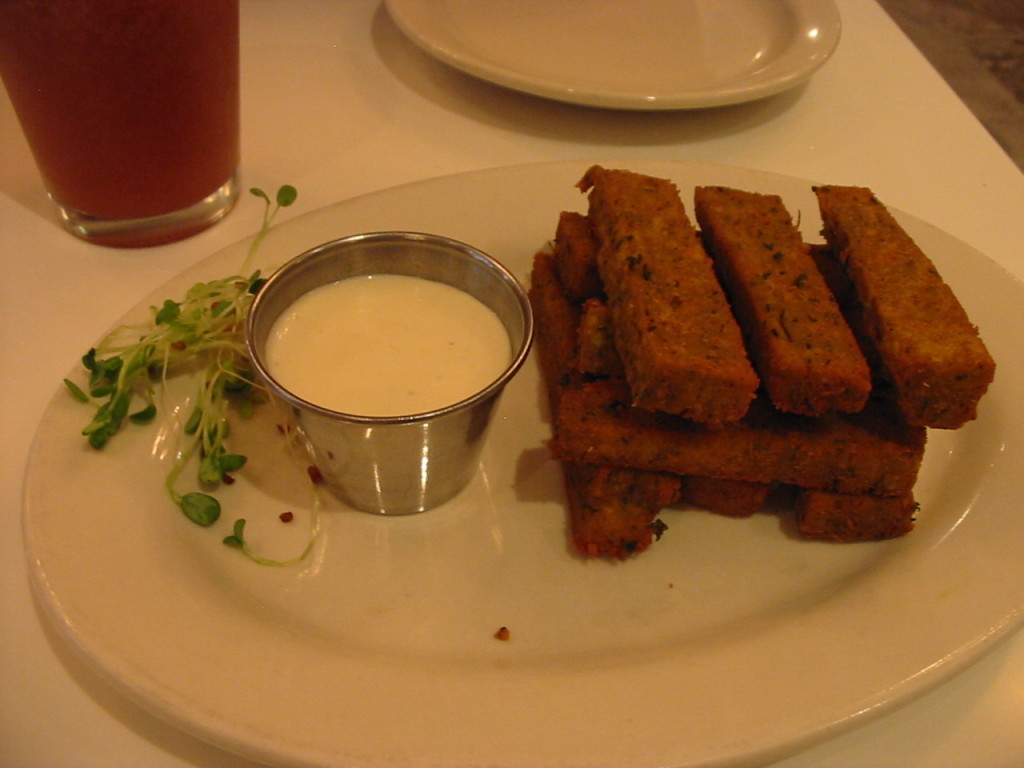 Vegetable tempura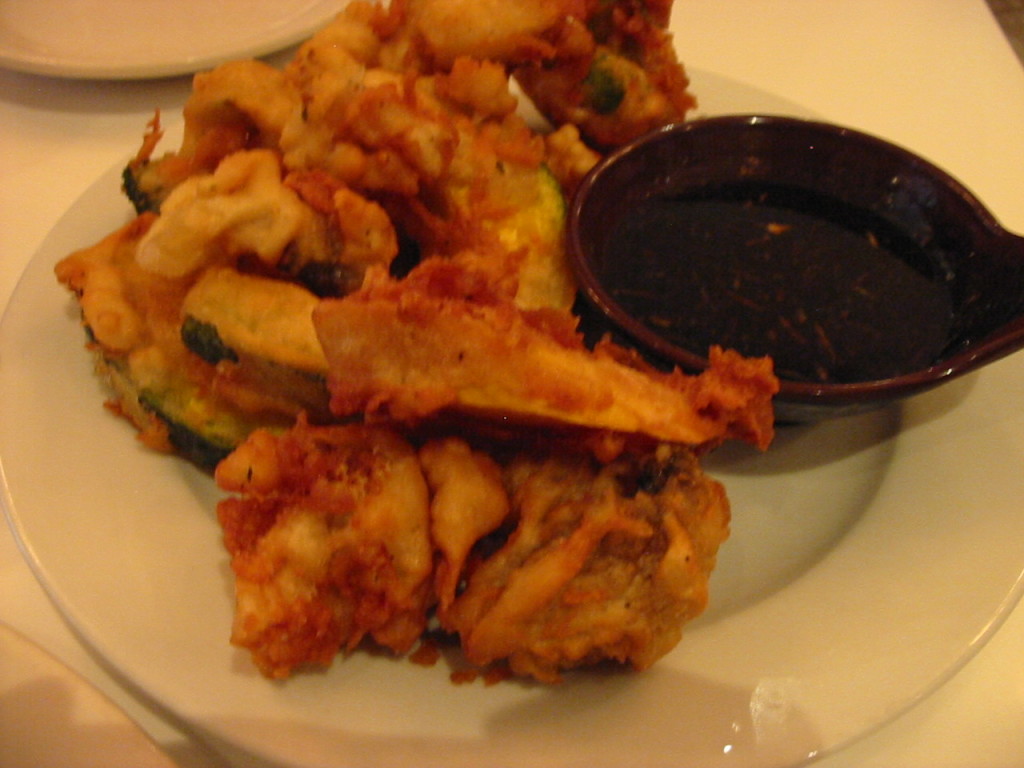 The most divine brazil nut chai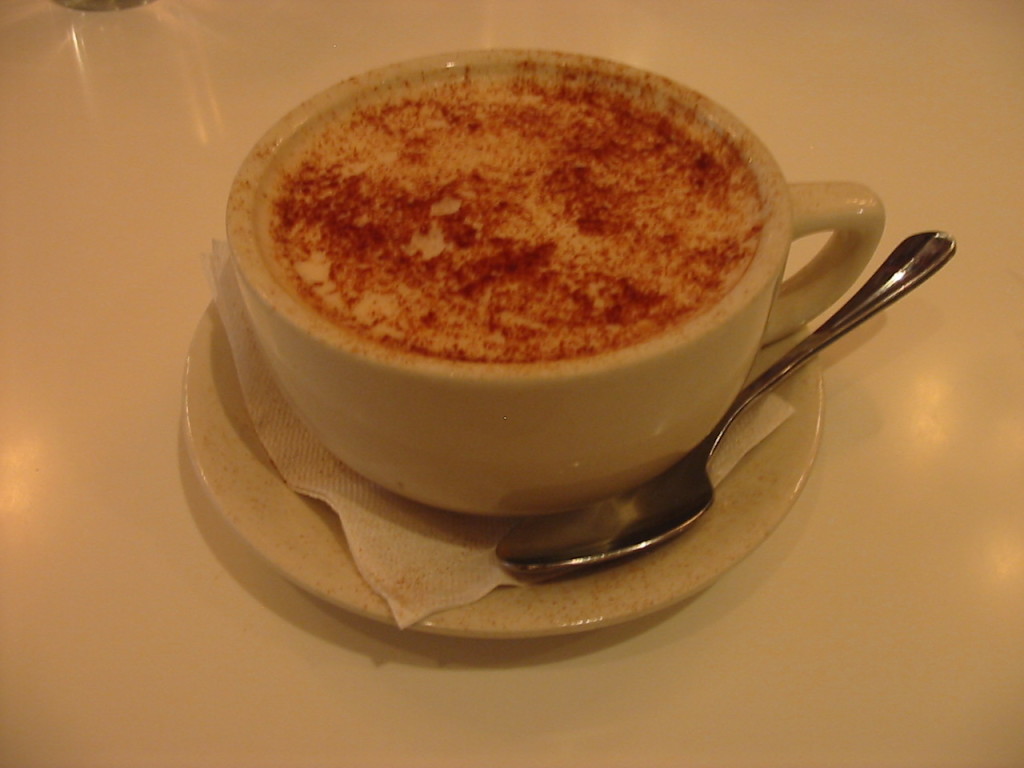 Watermelon mint agave summer cooler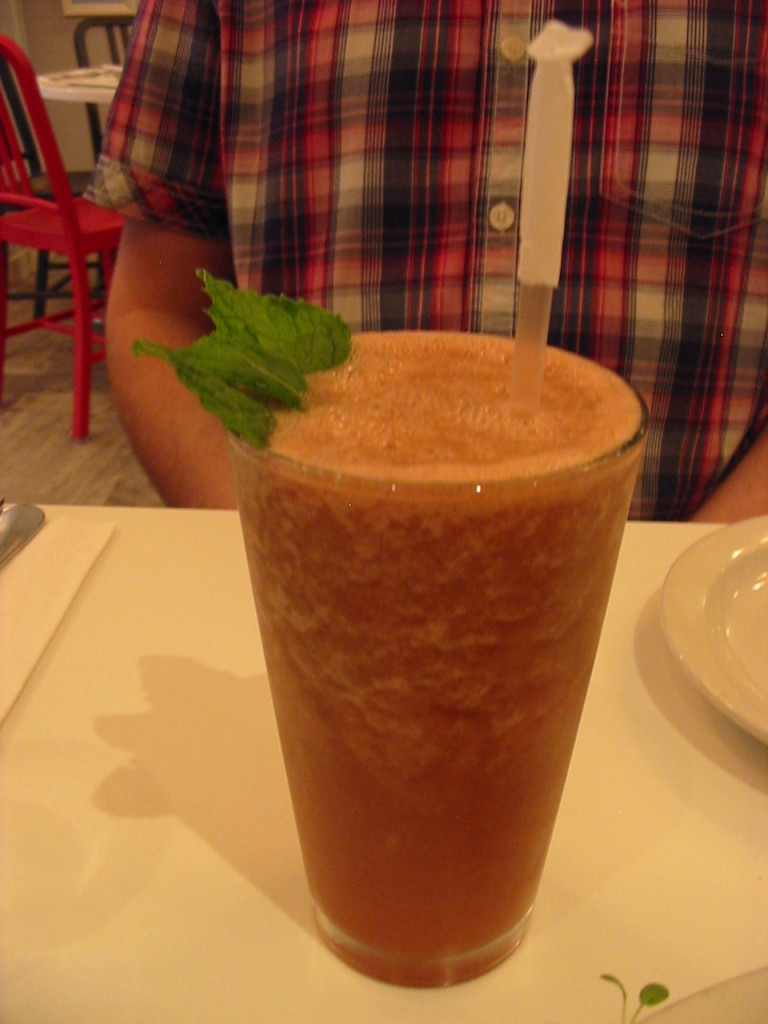 To be continued next week…