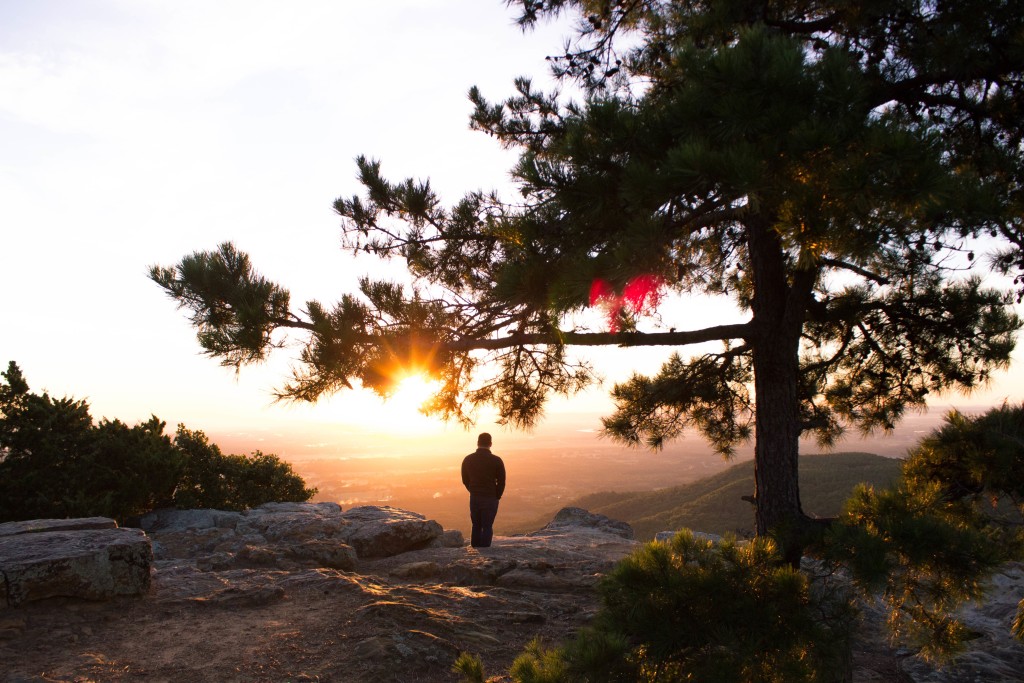 I hope with this post I'm giving you help in responding to this comment when you hear it.
Or that I'm responding to YOU if you if this comment is aligned with your sentiments.
This one always drives me crazy because it feels so short-sighted.
Which comment am I talking about?
This one. I hear it often when talking about the health benefits of a whole food, vegan diet:
'..What's the point in restricting yourself? You have to die of something anyway.'
Uh…well, this is true I guess (not the part about restricting yourself – I've written lots on how a plant-based diet is actually the opposite of restrictive), but, and I know it's a cliche, it's not about the years in your life, it's about the life in your years.
Whether we die at 40, 90 or 110, isn't it better that we lived as many of those days as possible in vibrant health?
Yes we all have to die of something, but how about that 'something' just being your heart stopping at the end of a long, well-lived, fully enjoyed life; where you've been independent, fit and capable, and a contributing member of society right up until the absolute end? What if you were pain, discomfort and niggle-free right up to the last minute? What if you kept every single one of your faculties and marbles; your spring in your step and your memory right up until that final second?
What if you also never lost your passion, purpose and zest for life EVER; and food tasted good, autumn smelled like heaven, and music made you get up and dance until your last day on this earth?
Doesn't this sound better than getting to the point where you feel so crap you don't really want to go on, but the doctors keep giving you pills to keep you alive, because it's unethical to do otherwise?
Doesn't it sound better than being immobile and not having a life outside of four walls, or of living somewhere you're not happy, because it's the only place they can take care of your needs, and having to rely on other people to do everything for you? Or worse, having to depend on family members to take care of your personal hygiene?
What if you contract dementia and can't even recognise and be grateful to the family members who are tending to your needs? (Yes, a plant-based diet can help stave of dementia, too)
And how awful if, due to a sedentary lifestyle where you're not seeing the sun from one day to the next, you become depressed? Nothing is less fun than living life under a big black cloud – it's not living in fact. It's existing.
How different this all could be.
A whole food, vegan lifestyle gives you the best chance at an entirely different scenario.
One where your family and friends would have to worry about you very little, how you'd not be a drain on society but a gift and an example to it – but also, just how much more time you'd have to be in the moment enjoying your damn self and all the people around you?
Why waste time and money suffering and being ill if it's at all avoidable?
Life is too short (even if it's long!) and time with others; food; music; sex; nature; art etc is way too fun to lose any time to unnecessary sickliness.
I leave you with the words of romantic poet Percy Bysshe Shelley (1792-1822), who wrote an essay called 'A Vindication of a Natural Diet'
On a natural system of diet [a plant-based diet], old age would be our last and our only malady; the term of our existence would be protracted; we should enjoy life, and no longer preclude others from the enjoyment of it. All sensational delights would be infinitely more exquisite and perfect. The very sense of being would then be a continued pleasure, such as we now feel it in some few and favoured moments of our youth.