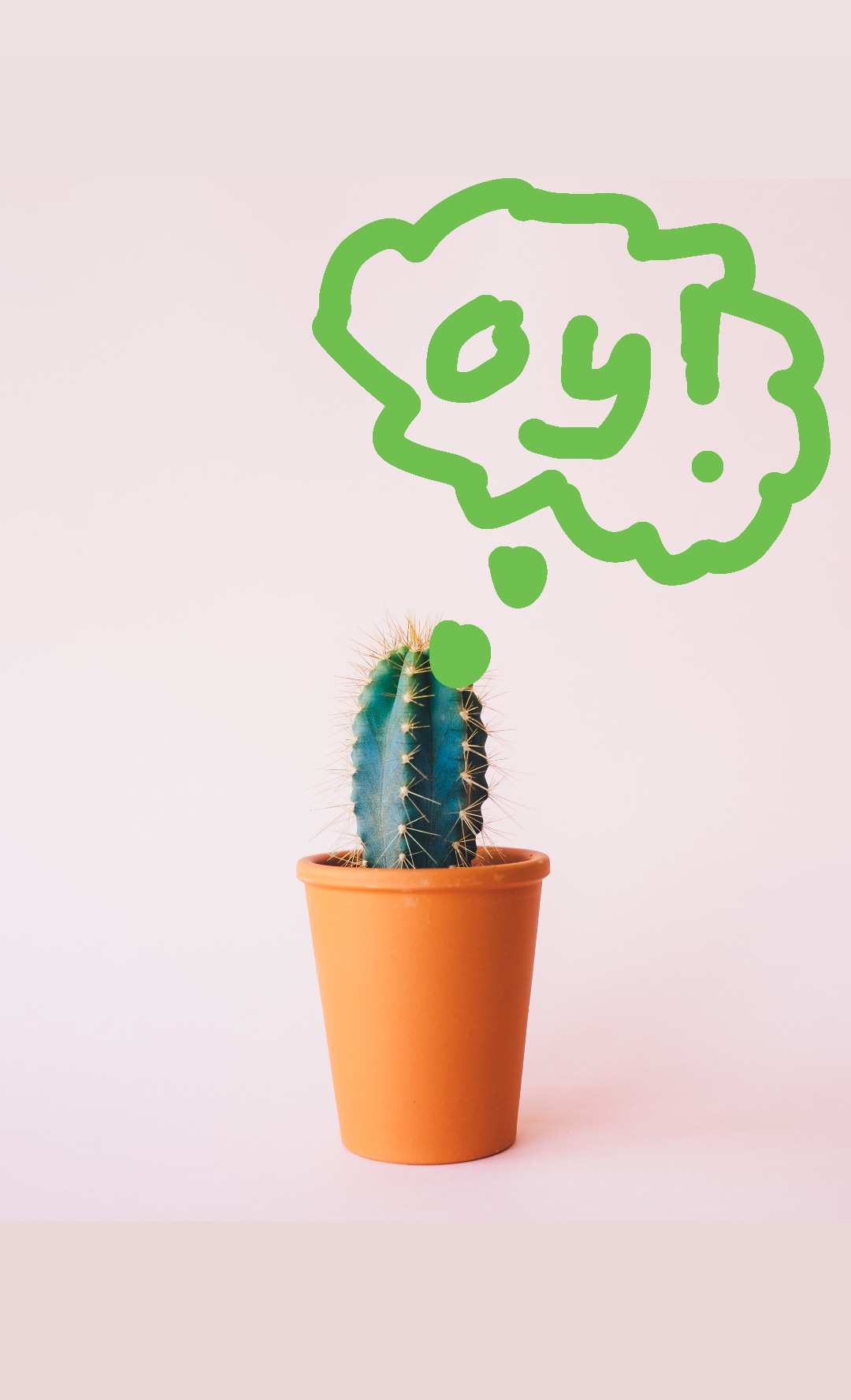 ‎
So your argument for not going vegan is that it's totally proven now, don't you know, that plants have feelings too and you wouldn't want to be a hypocrite and eat plants while not eating animals, so…there's really no point is there? For added weight you also make the point that harvesting plants kills lots of tiny animals, so… again – what's the point in going vegan, you're always going to be killing something, right?
If these are included in your reasons for not going vegan, you're not alone.
Typically (because I've had this conversation fifty-hundred times), this argument will be the last one someone pulls out of their excuse arsenal, after 'but vegan isn't good for your health', and 'but grass-fed cows are ok' and 'it's too difficult, it's not realistic'
I saw this very argument unfold the other day in an online publication by an esteemed author in the comment section of a piece she wrote, part of which attempted to discredit and dismiss veganism. This publication is very progressive and forward-thinking, and all its contributors are continually thinking outside, like, every box ever. On practically every other point I agree with all their writers, and can only dream of having the knowledge and insight that they possess.
So it was kind of shocking to see someone of this intelligence/enlightenment level resorting to the 'plants have feelings too' argument after her previous arguments were rebutted. I think it's testament to the universality of the fear people have of having to change their life if there should emerge a logical reason to. They think veganism is too different and alien, they are not aware how kinda pretty normal it is, and that we still eat just as much amazing food as non-vegans. Actually I eat more. So this quasi-scientific-sounding, ethical-sounding argument about the feeliness of plants is used as that final barrier between them and veganism, it's the argument that is supposed to have the effect of shutting the hell up that annoying vegan they are having the debate with.
So, lemme take that final barrier down for ya!
Using the 'but plants have feelings too' argument with vegans is set on the premise that vegans are trying to be perfect beings who never contribute to any animal cruelty whatsoever. Because they are just so holy and righteous.
Hahaaaa, I'm so holy and righteous!!! If only you knew.
As vegans we accept that no human being can live without harming animals. It's not possible. If you're looking for humans that do the least harm to other living beings then I believe that would be the Jains, a religious group in India, who not only are vegan, but also won't eat root veg because they believe more insects are harmed in the harvesting of them; and they often wear face masks so they don't breathe in tiny flies and other insects, thereby killing them.
Vegans are not even close to Jains. I love my root veg. And they love me. And God knows how many flies I sucked up in all the years I cycled around London.
We all inadvertently kill tiny insects every day underfoot. And animal products are in  SO.MANY.THINGS. Aviation fuel, car and bike tyres and musical instruments to name but three. So unless you want an incredibly hermetic life, it's impossible to live harming no beings at all.
Our goal is to do the least harm possible, as far as is practical and practicable. We don't need to eat animal products, in fact we thrive without them, so it's not only practical but actually sensible NOT to eat them. Plant food is available everywhere, so living vegan is easily practicable too. It's very easy to find vegan clothing and footwear. It's NOT easy to avoid using cars, bikes, buses, airplanes etc. You can't check every step before you take it to ensure you don't crush bugs. Not practicable. Geddit?
Thus, we accept that bugs and small critters do die when our plants are harvested. But being vegan we're actually responsible for fewer of these deaths because we only eat plants. Non-vegans eat plants AND animals that eat plants.
Similarly, if you are genuinely worried about plants having feelings, the best thing you can do is go vegan. Why? Vegans just eat plants. Non-vegans eat plants AND animals that eat plants.
Another fave anti-vegan argument is 'but lions tho' – meaning; lions have to eat meat to live, therefore so do we. I like to borrow from this and in so doing have found a great two-for-one rebuttal to both the 'feely plants' and 'but lions' narratives.
We actually ARE like lions, but not in the way you think.
Lions are obligate carnivores. They HAVE to eat meat to survive. They are not hard-wired to care about their prey – otherwise they couldn't survive.
Humans HAVE to eat plants to live and thrive. Even if plants possess ALL the feels, which I doubt, but even if they DO I cannot care about this, because to survive I need to eat them. So I'll eat them without regard for their sentience.
However I don't need meat to live, in fact it makes us sick – so why would I? A lion instinctively wouldn't eat something that would make it sick. I will eat what I know optimises my survival, just like the ol' lion. This is practical and practicable. And I am still doing the least harm possible.
Bam! Two arguments dead for the price of one.