I'm just back from my third Las Vegas trip, and once again had an amazing time (apart from the 5 ½ hour delay getting there – cheers American Airlines!).
I'm guessing the first words you think of on hearing the name of this desert city are casinos, whores, steakhouses, strippers, cheesy shows, decadence and opulence, tat and trinkets, debauchery and desperation.
Maybe you think of expressionless, over-tanned, leathery-skinned old people in sun visors clutching on to coke cups full of quarters, banging away at the slots until the early hours.
Or maybe it's the Chinese business men ('cos it is always Chinese men for the moment) sitting stoically at the baccarat tables; and serving them are the slightly hard-faced, scantily-dressed, fake-boobed cocktail servers ('cos they are always female for the moment – when women have more money and power, then we'll see the topless buff waiters!).
If the name Las Vegas gives you a visual similar to the one I've described, you are not wrong. You'll find all this nonsense and plenty more just like it.
The first time we came to Vegas six years ago, I was expecting it to be nothing BUT how I just described it. We were doing a road trip through the southern Utah National Parks and I was absolutely disgusted that we'd have to fly into Vegas as a starting point!
But, sleaze aside (you do have to kind of compartmentalise this – unless you're into it of course!), I have to admit we were a little mesmerised by the spectacular Bellagio fountains, the stunning fresh flower creations everywhere, the insane daredevil rides at the top of the Stratosphere, the fake volcanoes and light displays etc. The Vegas strip forces you to forget your cares and suckers you into a state of awe and wonder at the outrageousness, the ridiculousness, the sparkle and fantasy of it all. There is no place like this anywhere else in the world and its frivolous and fun; but definitely guilt-inducing at the same time when you think of the water and energy it takes to maintain (in the middle of the freakin' desert!), and the poor Latino immigrants everywhere on the strip handing out flyers for prostitutes who undoubtedly deserve our sympathy even more than they do.
There is another Vegas however.
For me, Vegas means quick access to lush, pine-forested mountains (35 minutes away) and gorgeous red rock canyons (25 minutes away). There is the 12,000 foot Mount Charleston and the surrounding Spring Mountains that are almost paradisiacal to hike in, and only forty minutes away from the city. The smell of the sun-soaked pines at that altitude is addictive; you just want to breathe it in forever.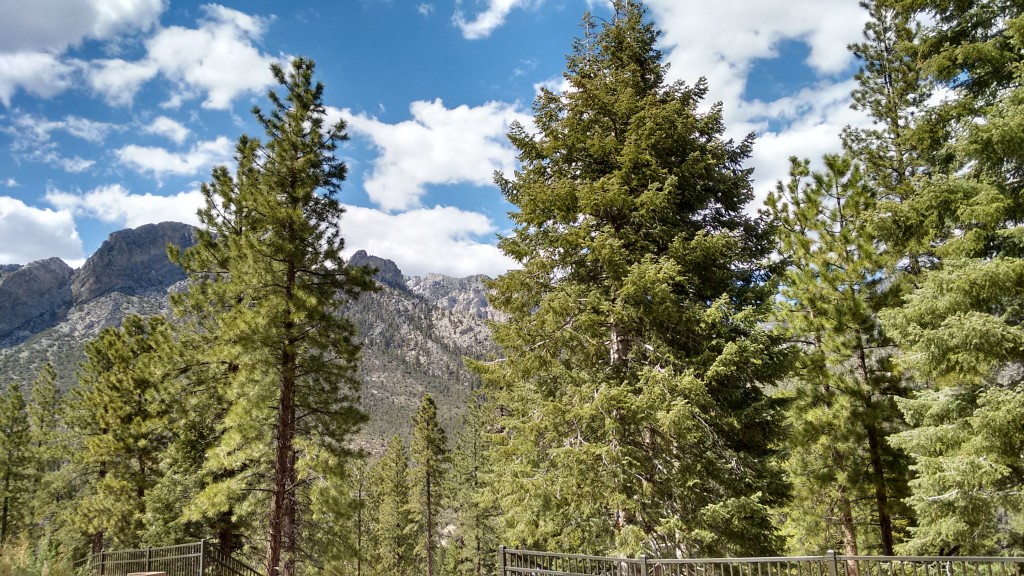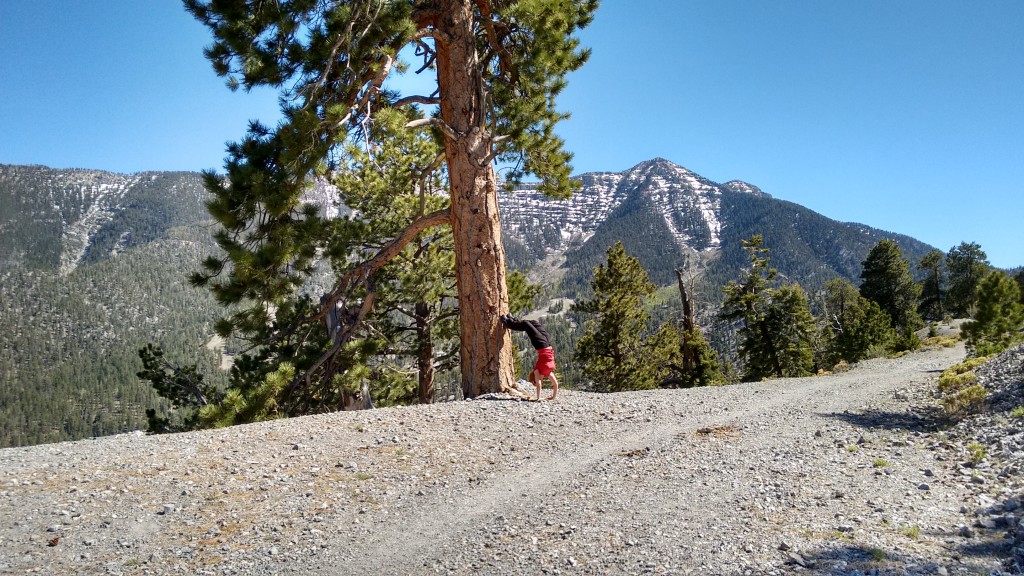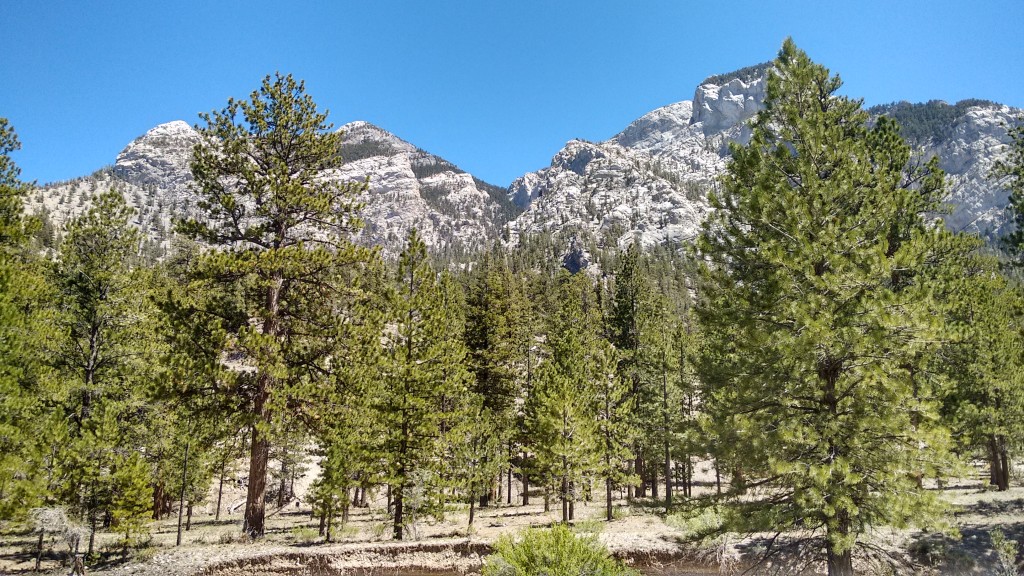 The ancient canyons with their red and white strata are like nature's own playground; there seem to be steps perfectly placed for you to climb as high or as low as you want, all the while being gently cooled by the desert wind (though wear a hat!).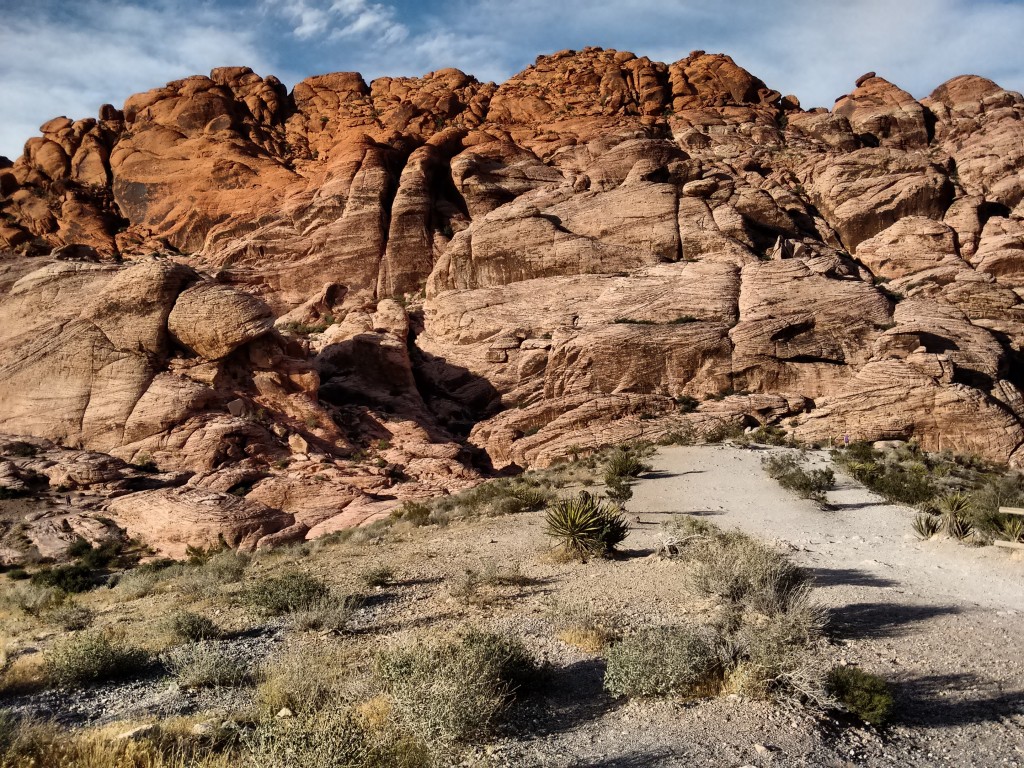 Vegas for me ALSO means great food.
Believe it or not, there are plentiful vegan options in Vegas.
Now it's not New York or Los Angeles, or even Austin or Portland in terms of the sophistication and imagination of the plant-based food, and there is not particularly a health-awareness to it. You can get great superfood salads of course, but anything involving flour (veggie burger buns, pastry, cakes, pizza bases, burritos etc) is likely to be white flour. I try and avoid white flour at all times because of these reasons; but it's up to you if you want to make an exception when you're on vacation.
There are still great meals to be had nevertheless, and even the US Airways (international) magazine advertises the fact: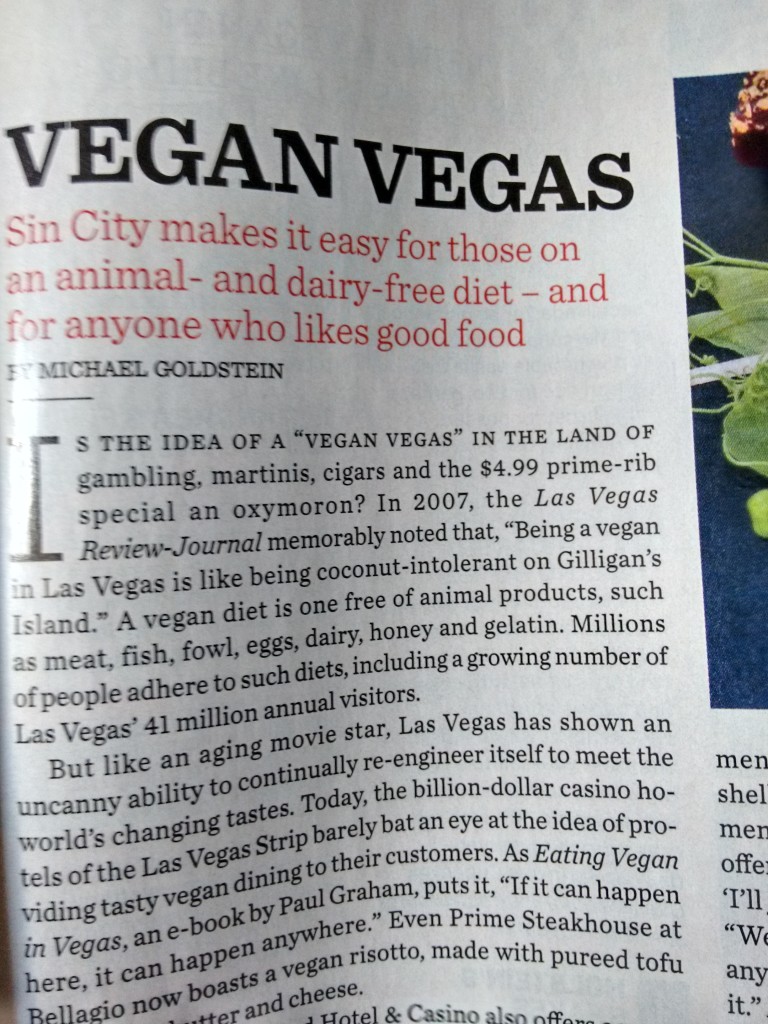 Part of the reason for the plant-based Vegas restaurant scene is because big time hotelier, Steve Wynn, is vegan himself, and has ensured that there are lots of vegan menu options at ALL of the restaurants and cafes at his opulent Wynn and Encore hotels. With ten fine dining and nine casual dining establishments, you could eat at a different place every meal! Several of these restaurants actually have a separate vegan menu. Here's one from the Terrace Point Cafe at the Wynn: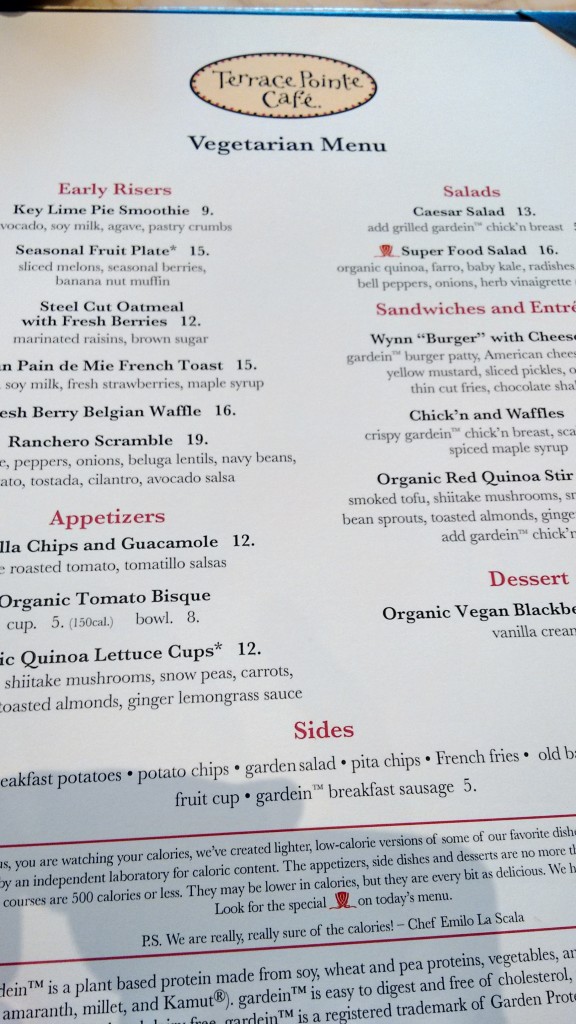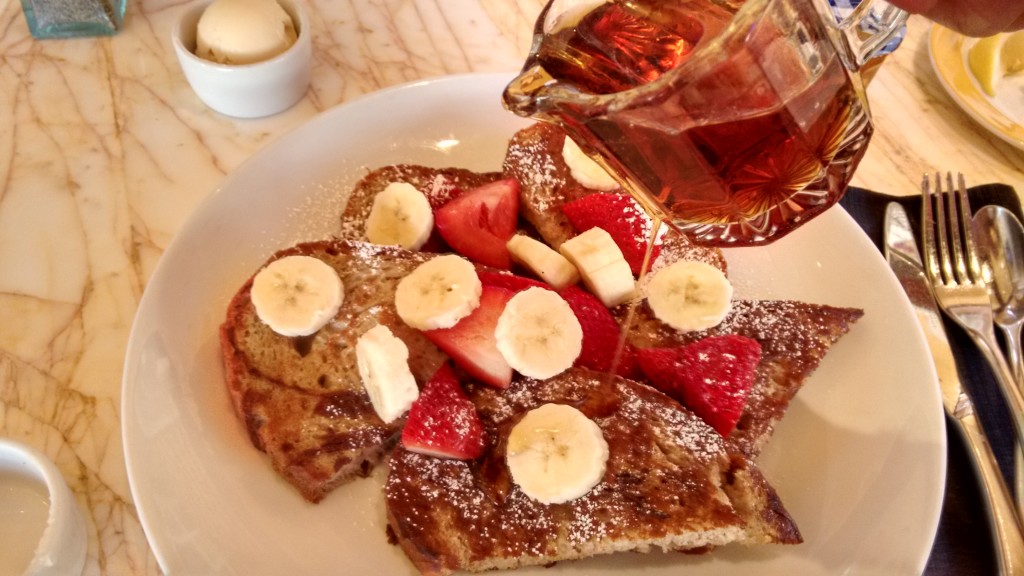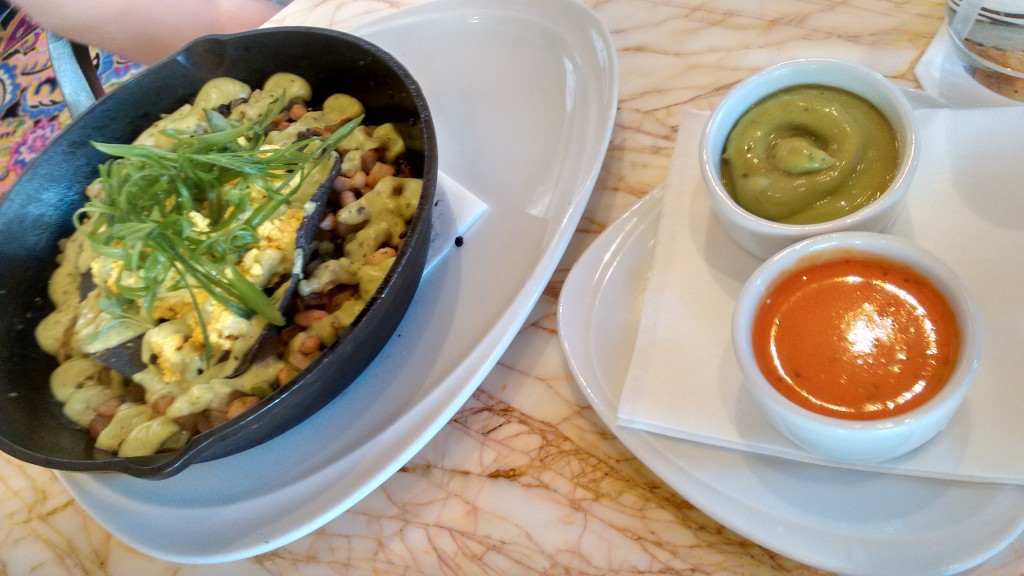 This progressive attitude isn't confined to Wynn's restaurants only. There are several restaurants at the Mandalay Bay with fantastic vegan options – and Mexican restaurant Hussongs and pizzeria Slice of Vegas have separate vegan menus! MGM and the Aria also have excellent vegan choices on some of their restaurant menus.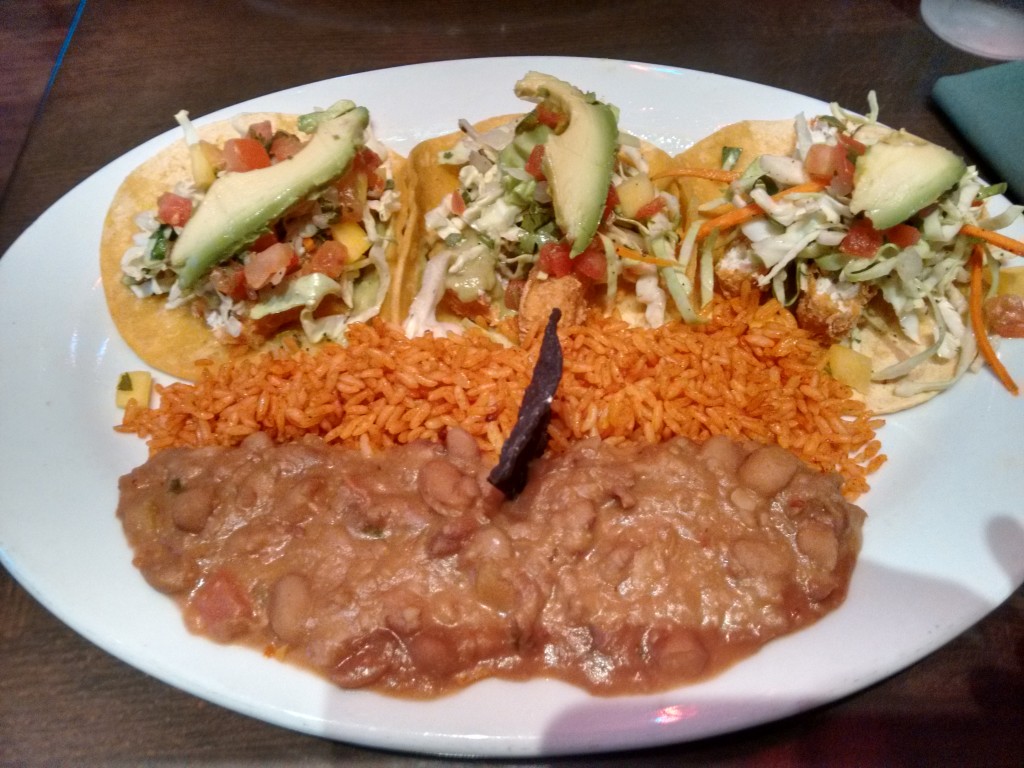 Lots of hotel suites in Vegas have full kitchens, so if you get tired of eating out, you can shop at one of the several Whole Foods where vegans are extremely well catered for, and either eat from their hot/cold bar, or cook 'at home.'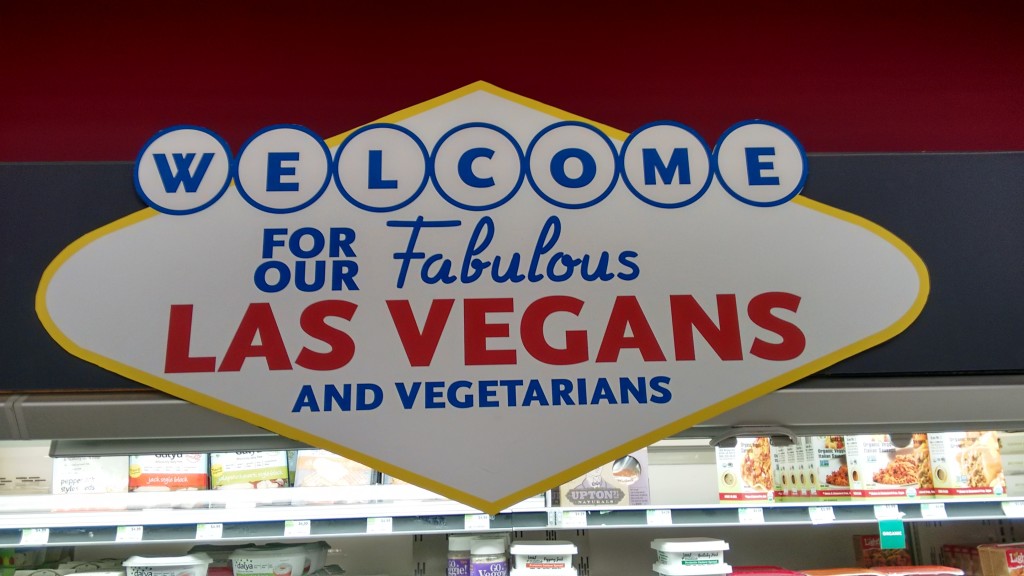 I'm always completely gobsmacked at the abundance of choice there is for vegans in shops in the US compared to the UK and Europe (and I live in London where we have the widest choice in the country!)
These are just SOME of the plant-based ice-creams on offer!
Plenty of ready meals if you don't want to go out but don't fancy cooking!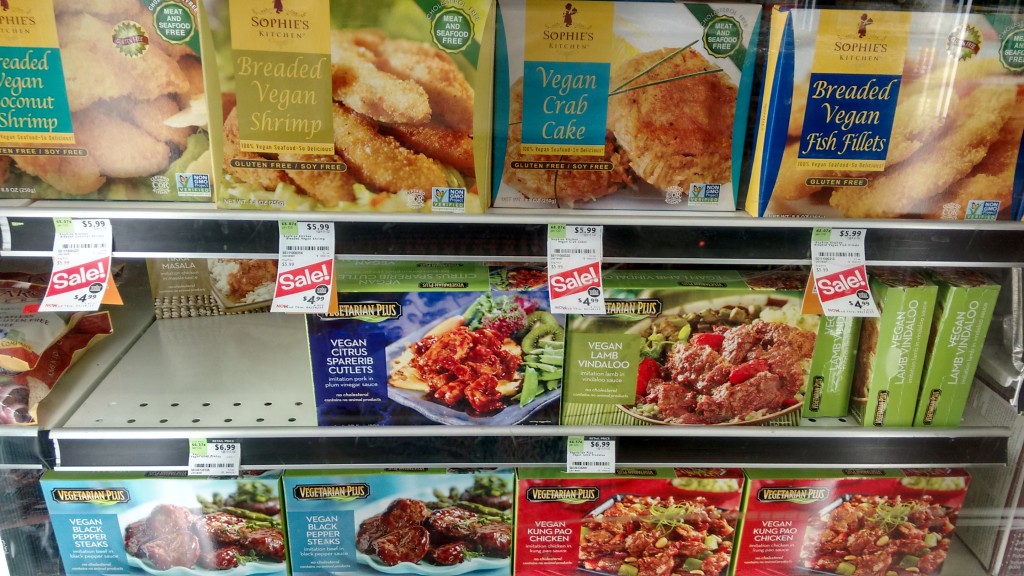 There is also better quality fresh veg and fruit. Huge bunches of full leaved kale and collard greens (not chopped to within an inch of its life, packaged in plastic and full of stalks).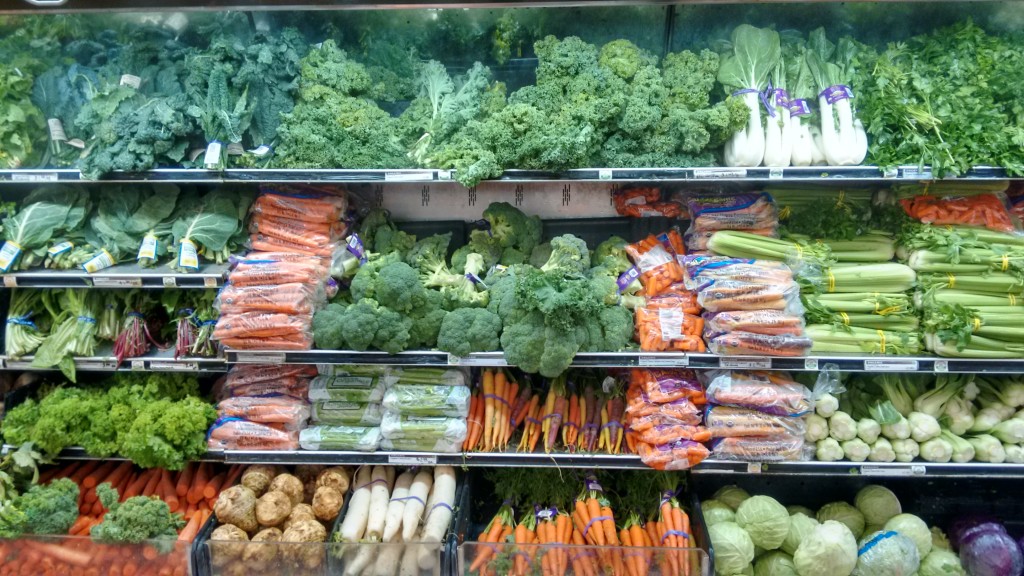 Bulk bins provide a multitude of cheap organic grains, lentils, beans, nuts and seeds. With all the choice available and at every budget level, it really IS easy to be vegan here. Also, there is practically NO limitation as to what you can eat, just in the veganised version – there is even vegan bacon if you are transitioning and have a bacon craving: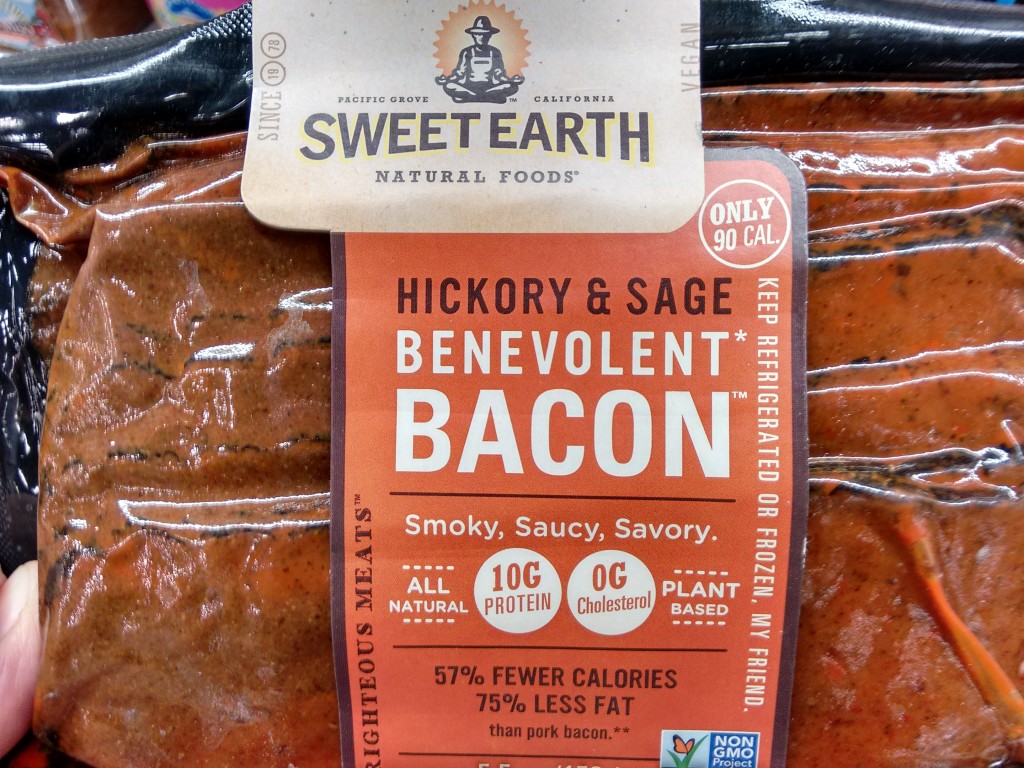 We got through a pint of this…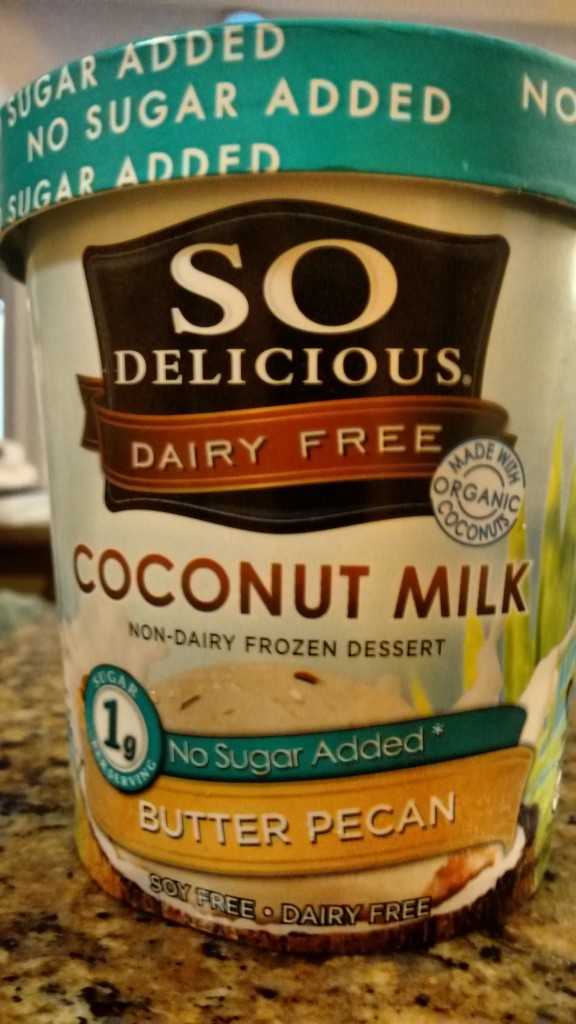 …two pints of this (not one after the other!)…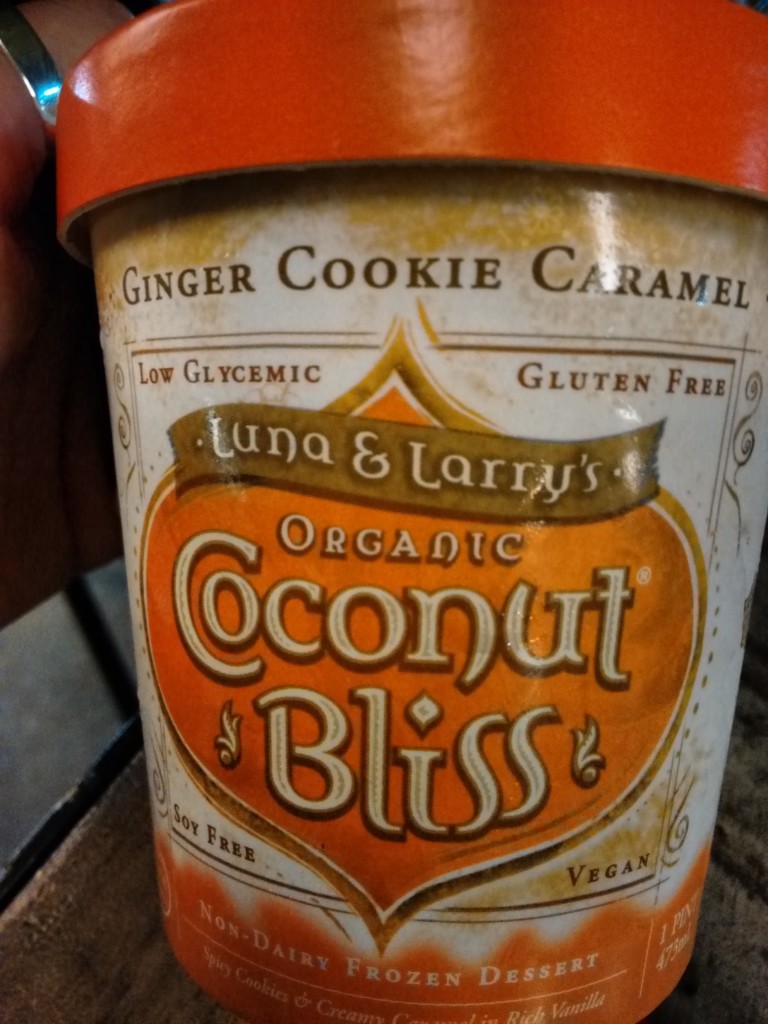 …and a pint of Mint Choc Chip that we ate before I could take a photo. And we STILL lost weight because of all the mountain and canyon hiking!
It's easy to believe Vegas is just a seedy, steakhouse ridden blight on the desert, especially when you read about places like the pretty odious Heart Attack Grill, with their 'vegan menu' of 100% full leaf tobacco..HARHAAAAAAAAAAAAAR…ugh.. (and where, surprise surprise, people actually die). But now, some steakhouses (the SW Steakhouse at the Wynn, for example) actually have excellent vegan menus!
It just once again proves that old cliche to be correct – never judge a book by its cover. Or, never judge a showy casino town by the, er, hookers and cigarette smoke.
Over three trips we've discovered the awe-inspiring natural beauty that surrounds Vegas, and the plethora of plant-based options open to us.
Now we know the quality and quantity of the vegan food options available and with the nature there is easy access to from Vegas, it's often amongst our top choices for a get-away.