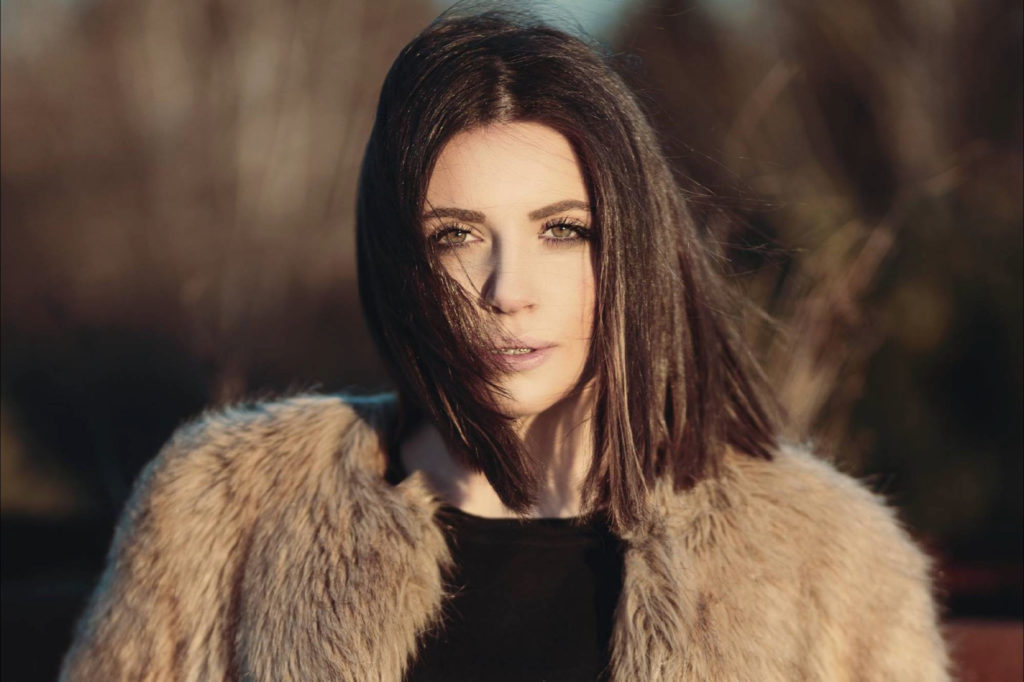 Something I've seen recently makes me feel sad.
I'm really not into the phenomenon of 'fur shaming.'
Fur shaming often takes the form of animal activists waiting for a celebrity known to wear fur (9 times out of 10 this is a female) at an 'appearance' type of event, then yelling in her face about wearing fur while holding up graphic images and/or throwing flour or some other messy crap all over her.
Just writing that made me feel yucky.
Am I against animal fur being worn as clothing? Hell yes.
Do I think we should speak out against animal fur and skins being worn as clothing? Hell yes.
Am I a fan of any of the celebrities this has happened to, is that what's sparking my outrage? Hell no.
Do I think there's a much more intelligent (and more effective) way of educating about the cruelty inherent in the fur industry? Heeellll yes!
The thing that made me sad was a Facebook post I saw recently where someone had been a part of one such 'fur shaming' event. Underneath this post were comments like 'dumb bitch, she deserved it,' 'what a fur hag,' 'fur hags always deserve what they get' etc.
I felt sick.
What is the term for men who wear fur by the way? Don't some male hip-hop artists and rappers wear fur? Is it more terrible if women do it?
Of course I am able to conjure up pictures of animals being skinned alive for their fur, I've seen Earthlings and The Ghost In Our Machine. I want this barbaric shit to stop instantly.
But how does being aggressive and sexist help educate on speciesism?
It's like the PETA campaigns when they objectify one group of beings (women), to attempt to teach us not to objectify another group of beings (animals).
This may work for some people, but I feel there are way more effective ways of educating about this.
And has anyone noticed that there's a glut of men on social media who have clearly learned to identify their privilege over animals and have therefore become vegan – but have no idea about their privilege over women, which manifests in their sexist language? I wonder if they didn't learn about veganism from PETA and all the naked women campaigns?
We need to combat all oppressions and put the spotlight on all privilege.
Using terms like bitch and hag, which are so gendered and so ugly ('hag' as far as I can make out means a woman who is no longer sexually attractive to the patriarchy, yet STILL deigns to have a few opinions, and is therefore hated) just perpetuates and re-normalises the use of sexist language. And we know that the language around an entity informs our ideas and behaviours towards that entity. So using these terms is, like, the least clever thing you can do if you are of the opinion that women are humans too.
Hate isn't single issue. And it's possible to live in a state of raising awareness of all of it and trying to combat all forms of it. You don't have to fight speciesism at the expense of women.
My other point on this is:
Leather is just as cruel as fur. In Earthlings, we see cows in the leather industry being skinned alive. Why don't activists flour bomb male celebrities for wearing leather shoes and jackets?
My other point (that I just thought of!) is:
Would you walk into a restaurant and yell at someone eating chicken? Would you walk into a McDonalds and scream into the faces of the people eating their egg Mcmuffins? After all, the chickens will have been strung upside down and dipped in scalding water, lots of them while alive. And the eggs will have come from an industry where baby male chicks are ground up alive. Is the cruelty in the chicken and egg industries worse than in the fur industry? How the hell do you quantify that?
So why not walk into these restaurants, surprise the women (only the women of course) eating their chicken and eggs by yelling in their faces, then afterwards brag about it on social media using terms like #eggslut or #chickenbitch ?
If you want to protest fur-farming intelligently, what CAN you do?
The only thing that has EVER worked effectively is informing and educating people peacefully.
The more we share information about how cruel fur is, the less 'cool' it will be. The more people that think it's not cool; the less likely celebrities are to wear it.  So advocating at grass-roots level is a great place to start. Host a stand at a vegan or animal-related festival. Write letters to relevant publications explaining what goes on in the fur industry. Write blog posts (for your own website or to send to others) about fur-farming. Protest (peacefully) outside fur shops. There's a ton of different ways we can inform on this subject without being an arse.
If you must contact a celebrity directly, tweet them with a link to Earthlings or The Ghosts In Our Machine, or with a pithy comment that may give them pause for thought (you never know!) You want to make them think, not make them hate you. If someone hates you they won't listen to you.
Whatever you do, just please PLEASE refrain from yelling at women, then bragging about it on social media using terms like furhag and bitch.
There are too many levels on which this behaviour is problematic, not to mention ineffective.