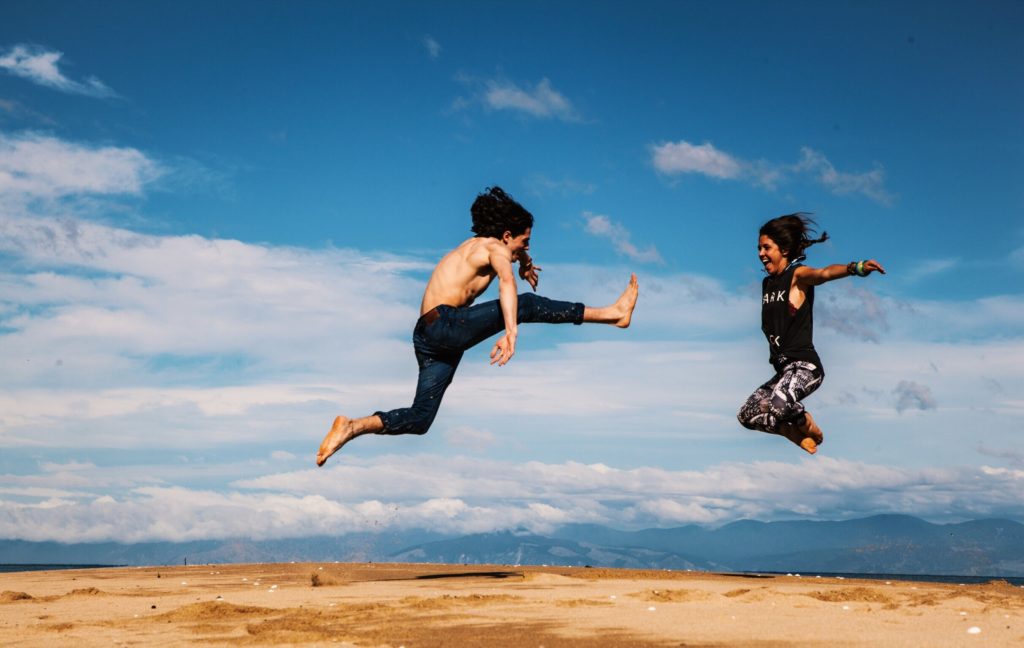 This subject keeps coming up again and again in my professional life.
I do feel we are (VERY) slowly but surely getting the message across that we don't need meat for protein.
But there's another, very much related, almost AS pervasive myth that seems to be sticking around and is not in any hurry to dissipate. And that is  – we need meat for energy.
I am guilty of making the mistake of thinking we are WAY past believing that we need meat for energy. But unlike so many people, I have not been exposed to the whole Paleo/Atkins/ketogenic deal; and I guess it's true that not everyone has their eyes glued to the peer-reviewed science-filled websites of Dr's McDougal/Greger/Barnard/Klaper all day! (For those that may not know, independent 'peer-reviewed' science is the most objective, credible way of doing science that there is. It is the closest to the truth that you can get). There is precisely NO peer-reviewed science on Paleo/Atkins/ketogenic/any other high-fat, low-carb diet you care to mention that concludes that these diets are healthy long-term.
Of course it didn't help when ex-vegan bloggers declared very loudly that they'd stopped being vegan because they felt they 'needed' meat, and that when they took their first bite of meat they felt like the energy was flowing back into their bodies again.
I can't comment on what may or may not have happened to make them feel unwell on a vegan diet – there could be lots of potential reasons; just as there could be lots of potential reasons for someone feeling unwell on a meat and dairy-centric diet. But, I can say that it is NOT the meat that gave them their energy back.
Science says:
Optimal energy comes mainly from carbohydrates.
Meat contains little in the way of carbohydrates. If you used meat for carbohydrates, you'd have to eat SO much of it to get the carbs your body needed it really wouldn't be healthy in terms of the amounts of saturated fat and cholesterol you'd also be consuming (not to mention hormones and antibiotics).
So which carbohydrates specifically should energy come from?
Whole carbohydrates.
These are:
Any whole grains/cereals (brown/black rice, wholewheat bread/pasta/couscous etc, quinoa, oats, buckwheat, barley, millet, corn)
Any legumes/pulses (beans, lentils and peas)
Any tubers, root veg and starchy veg (potatoes, sweet potatoes, squashes of all description)
I implore you to memorise this list if you suffer from fatigue; the dreaded 11 or 3 o'clock slump; or just generally feel you don't have enough energy.
These are the foods you should look to for your everyday energy. Not meat or any animal protein. Not even nuts, or fruit and veg.
Just to be clear; nuts and seeds contain little carbohydrate, and you'd have to eat a ton to get any decent levels – which would mean you'd be consuming way too much fat.
And fruit and veg, although they contain more carbohydrates than the previous items mentioned, it's still too small an amount per calorie to give you substantial fuel for the day – unless you eat a bucket of them – but who really wants do that?
If anything, many people report meat making them feel lethargic and 'weighed down,' not full of energy. But thanks to paleo et al, carbophobia is an epidemic right now of proportions it is hard to comprehend. Lots of us seem to have lost the innate knowledge that previous civilisations held – that it is grains, cereals, beans and starchy veg that give us fuel.
In case you were wondering; whole carbohydrates will not make you put on weight. They are FULL of fibre, and will fill you up before you can overeat.
Meat, on the other hand, does not fill you up and contains zero fibre. If you are concerned at all about weight – it's the meat you should be ditching.
The reality is that we should all be clamouring for whole carbs to power us optimally through our busy lives.