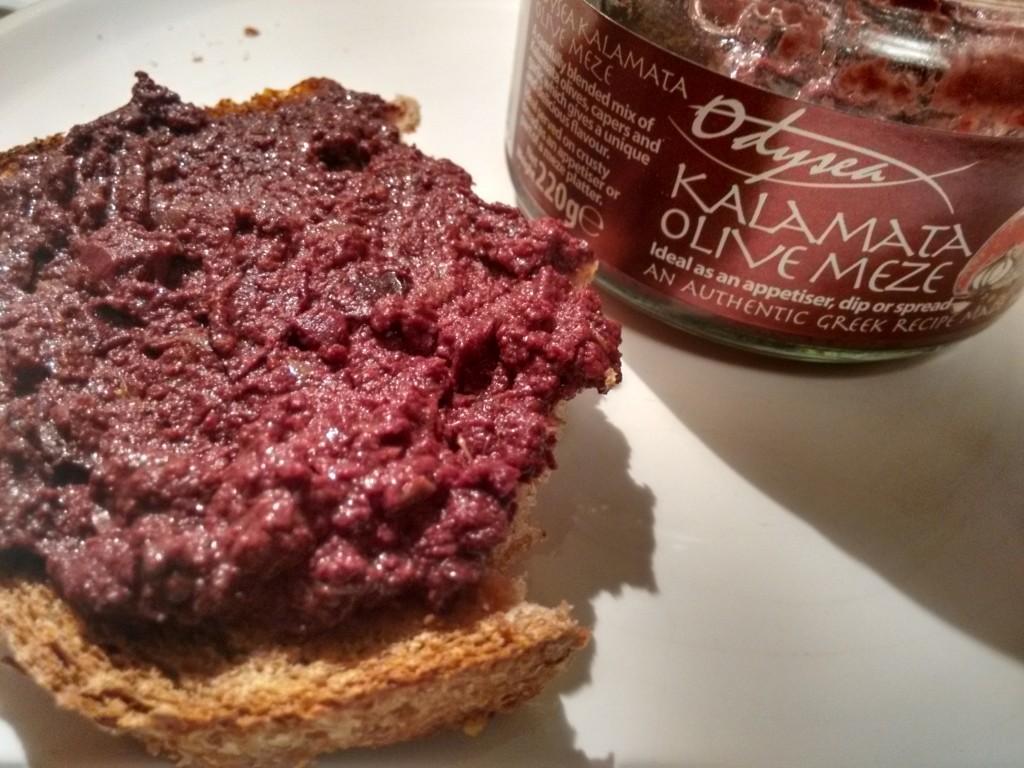 Toast rules.
You know this already of course.
There is nothing like the smell of fresh, wholewheat bread, toasting away in the, er, toaster.
If you weren't hungry before, once you get a whiff of the toast your partner is fixin' you want some yourself amirite?
I remember being in a theatre in Paris when I lived there, oooh, a long-ass time ago, being really stoked to see a play in English (Sam Shepherd's True West, since you ask). I spoke French fluently, but sometimes it was just nice to see something in my own tongue.
Halfway through the play, as part of the scene, one of the characters starts making toast (for realz, not fake prop toast). Though I was at the very back of the theatre, the gorgeous smell of it entered my nostrils – I'm not sure whether it wafted that far back or if my nostrils actually involuntarily suckered it back there.  I hadn't eaten before going out and was STAR-VING. The minute that smell hit my nasal passages the play was over for me. I couldn't concentrate on anything anymore, only fantasise about toooooaaaaast!
When you first go vegan it's important to have killer, quick, easy snacks to hand, so you don't feel like it always takes an age to get some good, tasty grub down your throat.
You need to know there are as many amazing, quick bites for you as there are for those who consume animal products.
Though ideally, when first transitioning to a plant-based diet you'll spend at least a few nights a week in the kitchen cooking from scratch making simple, yet incredible tasting meals (this is the best way to realise that being vegan isn't difficult or bland), there needs to be something you can grab those times you come in late from a gig/match/play/party and NO WAY are you gonna cook anything at THAT time.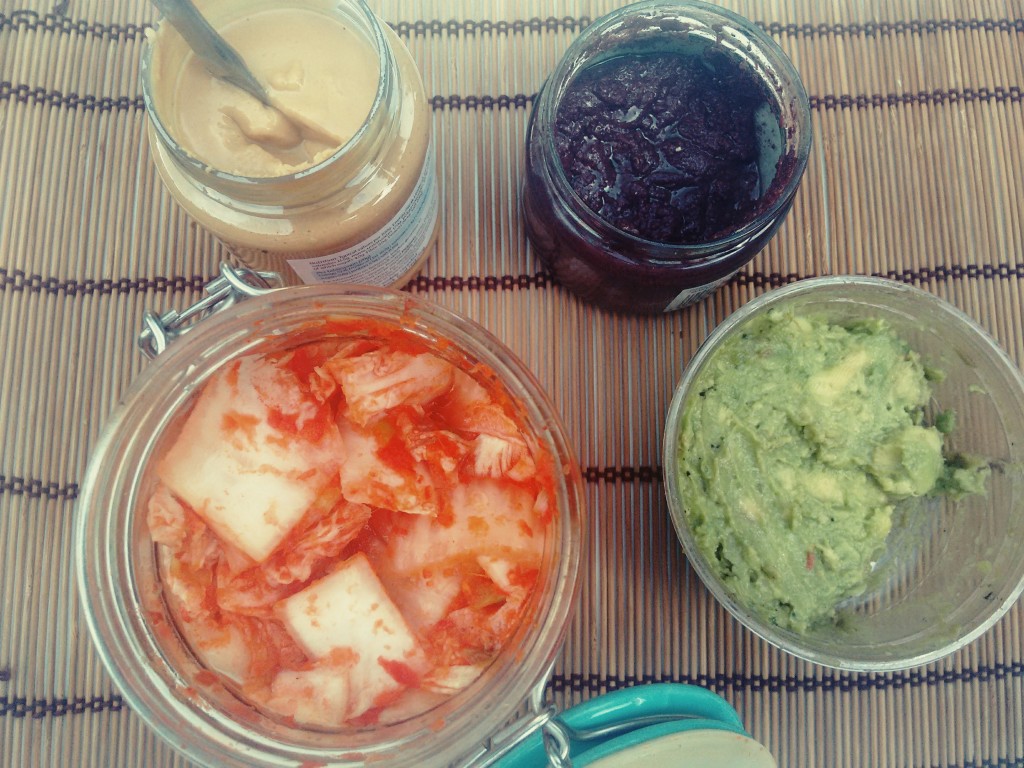 I found myself desirous of a savoury snack yesterday afternoon (uh, I hadn't come in late from anything, it was just a regular between-meal snack),  and with bewilderment, realised I had too large a choice of toast toppings, each one equally delectable, each one calling my name as loud as the others.
This is a fabulous (yet confusing) dilemma to have – but one that people think doesn't apply to vegans. 'What DO you eat?'  is the first thing many new vegans get asked. Yesterday I really needed to decide what NOT to eat.
I weighed up my options:
Tapenade. If you don't know what this is, it's crushed olives with garlic and capers. You can get both black and green olive tapenade, and you've never had anything more delish on a thick slice of artisanal wholewheat toast. It's available in Whole Foods and in most big supermarkets – you might need to look in the world food section as it's often with Greek products, and may also be called 'olive meze.'
Guacamole. One of my favourites. Of course plain old 'avo toast' is excellent, but you can either buy 'guac' from a deli, or make it yourself with some avo's, salt, coriander/cilantro, lime juice, chopped onion  – and chilli if a little kick is what's called for.
Kimchi. I've spoken of the spicy, pickle'y' delight that is kimchi here, and here I show you how to make it. You can also find it in Whole Foods or other supermarkets (though you'd need to check it's vegan as it can contain anchovies or fish sauce). It's soooo good on toast, especially when the toast is well done and the juice from the kimchi soaks down into it. You get the burnished taste of the browned toast with the salty, ginger of the kimchi –  *'MWAA'S' on fingers and gesticulates like an Italian*
Peanut butter. You might think humble old PB is the runt of the litter here, or pure filler, and I can see why you'd think that. Admittedly, you need quality peanut butter, preferably organic. Crunchy or smooth? Up to you. I prefer crunchy for added texture. Spread it liberally while the toast is still hot, maybe add a few drops of soy sauce and smoosh it into the PB with the spreading knife. Add some chopped spring onions if desired.

What did I choose? One slice guac and one kimchi. I'd had toast with tapenade that morning.
SHUTUPITWASTHEWEEKEND