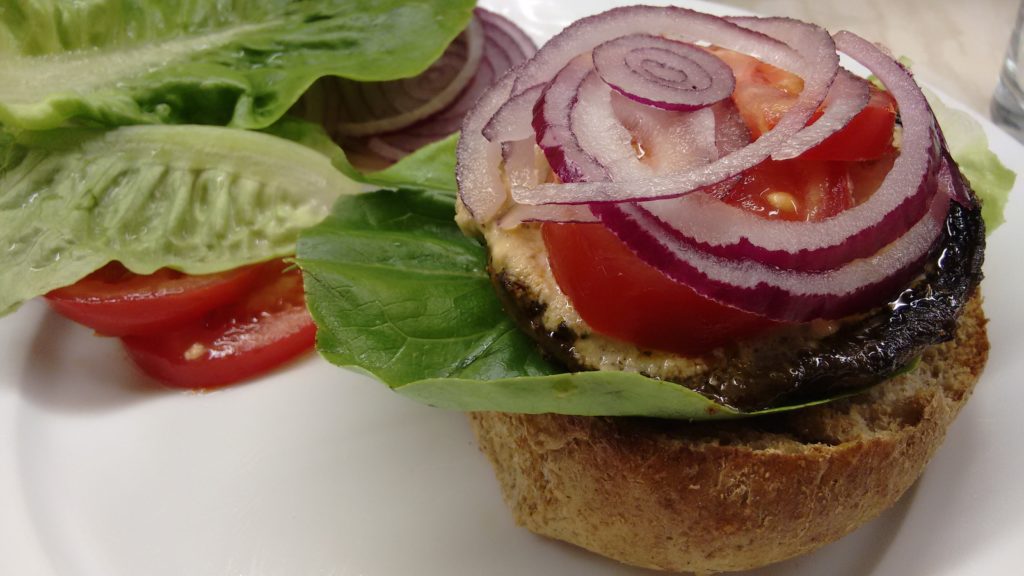 Warning (in a good way): This recipe really is killer. It will impress non-vegans, and it's great for a casual dinner party because it's so damn simple – you'll be able to chat easily to the annoying guest who stands in the kitchen talking to you while you're cooking, instead of thinking 'would you please go and chat with everyone else already!' and feeling mean about doing so.

~~~~~~~~~~~~~~~~~~~~~~~~~~~~~~~~
Ever fancy a big, juicy, burger with all the trimmings; something creamy and cheesy on the burger; a smokiness reminiscent of bonfires and barbecue, and where the burger juice seeps a little into the toasted bun and every moment of mastication is sheer heaven?
I did too, yesterday.
Now bean burgers are great, I love 'em.
And seitan patties – fantastic!
But when portobello mushrooms are just THE PERFECT shape and size already, and have a meaty texture when grilled (it's almost like portobellos were invented PURPOSELY to be vegan burgers!!), I wanted to go this route instead.
Sometimes bean burgers can be dry (unless deep fried), and I definitely wanted a 'juicy' quality, without any frying action having taken place.
I love trying to 'upgrade' junk food. Junk is ok once in a while, but I figure we can have it MORE OFTEN (and still remain healthy) if we make a few switches, and just upgrade a few of the ingredients. What's ace though, is that we lose none of the taste! Not a single bit!
Now this recipe DOES contain oil, but if you're concerned about it you can always minimise the quantity, or just using water instead of oil may work too.
I don't have chronic disease so I do include a little oil in my diet.
This recipe was inspired by the portobello burger recipe on veganvigilanteblog.com, but I've simplified it, and changed a couple of measurements and ingredients (adobo sauce is only sold online in the UK!) I wanted it to be accessible to all.
Also, the original recipe adds a layer of vegan cheese. I've excluded this; partly because we have no decent vegan melty cheese in the UK, but also because it really isn't needed. The cashew chipotle sauce is plenty cheesy. If you want that extra cheese factor, go ahead and add a layer of vegan cheese on the burger.
What you'll need: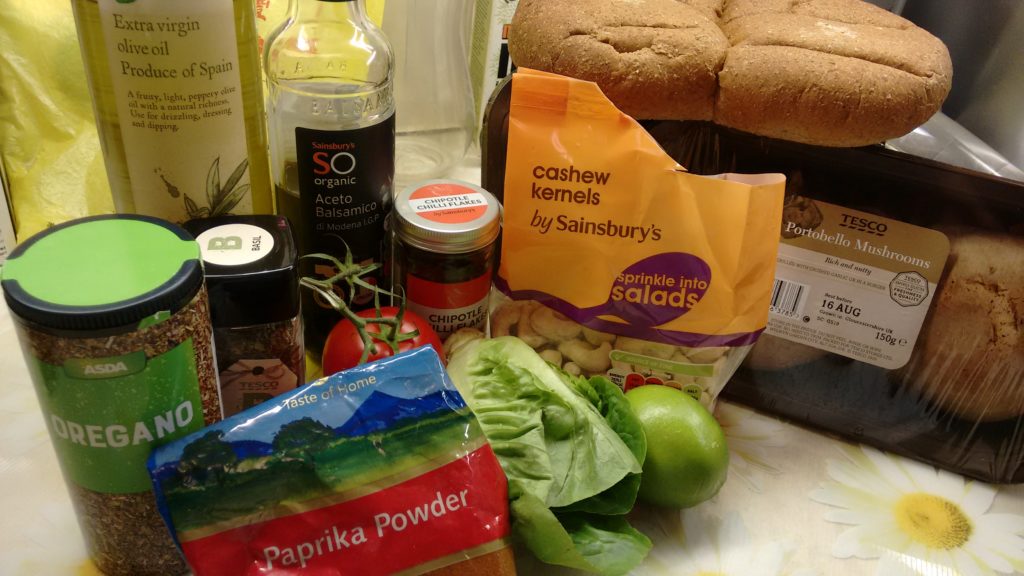 For the burger:
4 x wholewheat buns
4 x portobello mushrooms (remove stalks)
Lettuce leaves
1x large sliced tomato
1 x red onion (thinly sliced)
For the marinade:
1/8 cup balsamic vinegar
1/4 cup olive oil extra virgin
1 tsp dried oregano
2 x cloves garlic minced (or 2 tsp garlic powder)
1/2 tsp paprika powder
1 tsp dried basil
For the chipotle sauce:
3/4 cup plain cashews soaked in boiling water for 1 hour
1/2 cup water
2 tbsp fresh lime juice
1/2 tsp sea salt
1 tsp chipotle chilli flakes
1 x large clove garlic (or 1 tsp of garlic powder)
What you do:
Note: Put the cashews on to soak in boiling water for an hour first!!
For the marinade:
De-stalk your mushrooms, and I also recommend peeling them – I feel they absorb liquid better when peeled, as the skinned flesh has a more spongy texture.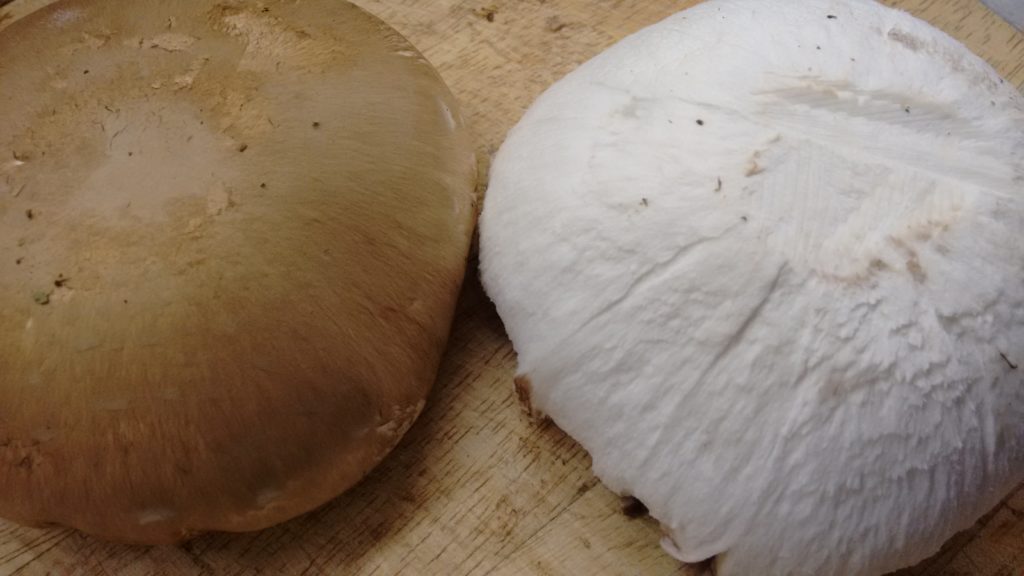 In  a medium bowl, whisk together the balsamic vinegar, olive oil, garlic and spices.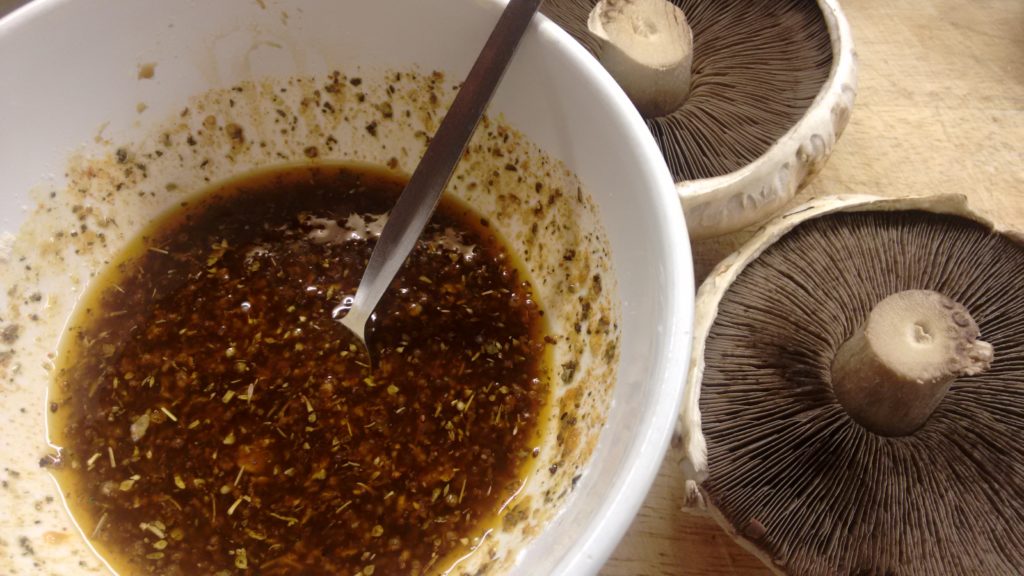 Roll each mushroom in the marinade, making sure both sides are well coated. Use a spoon, basting brush, whatever it takes! Let sit for 15 minutes.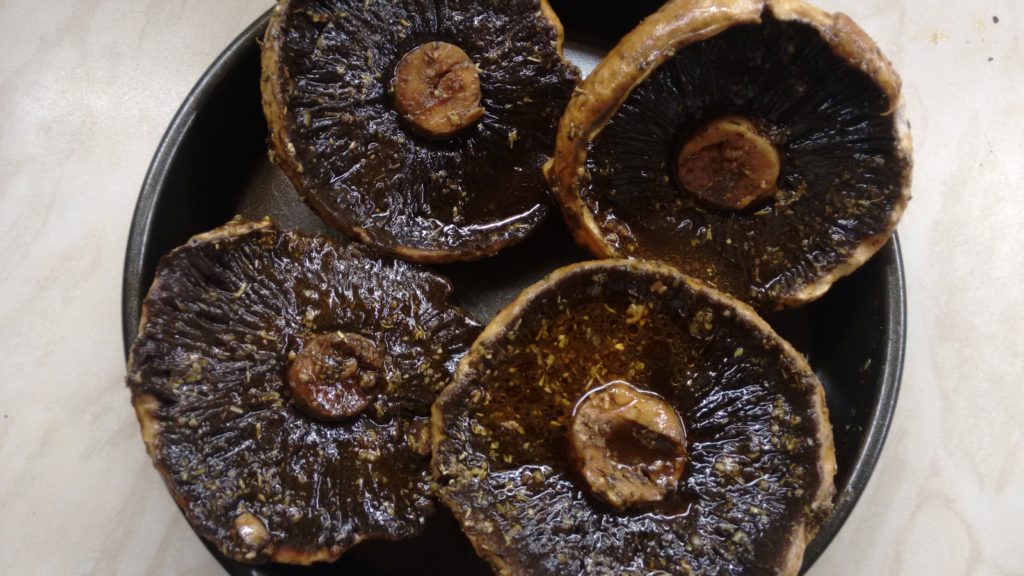 For the chipotle sauce:
Add drained cashews, water, lime juice, sea salt, garlic, chipotle flakes to food processor (I used my Magic Bullet).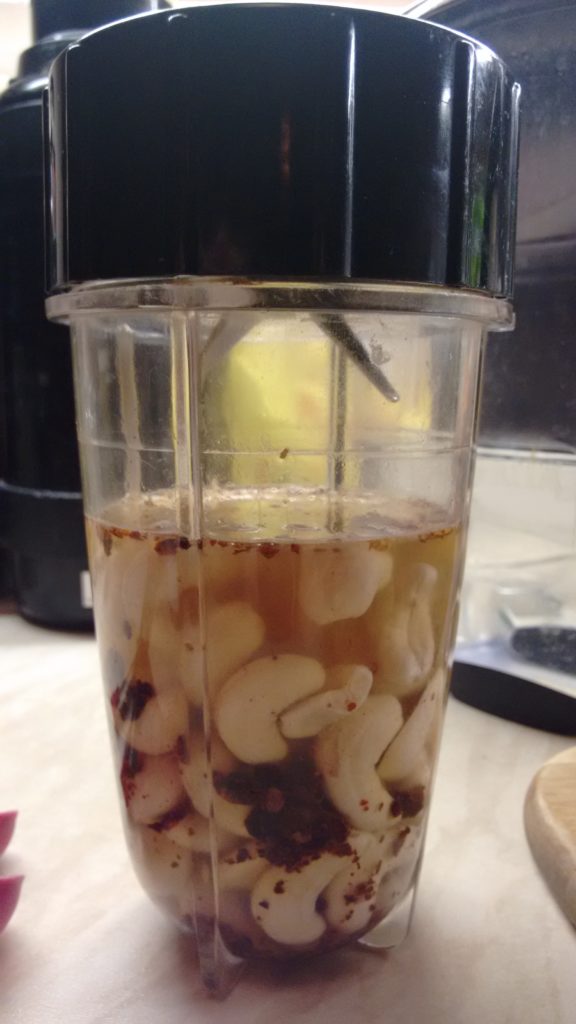 Pulse until smooth consistency, then set aside.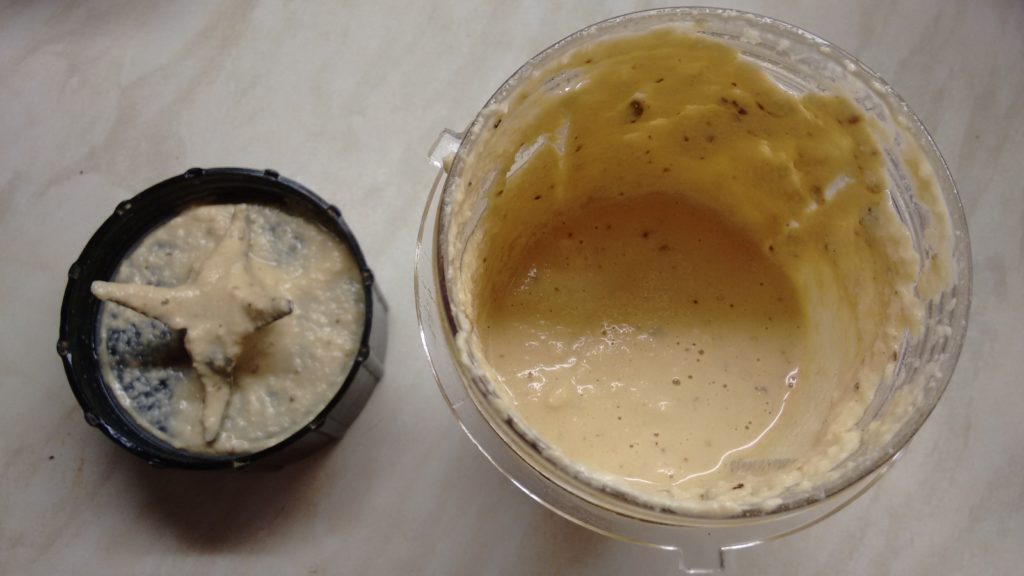 Grilling and dressing the burgers:
Grill mushrooms for approximately 10 minutes on each side. They will reduce in size, that's normal.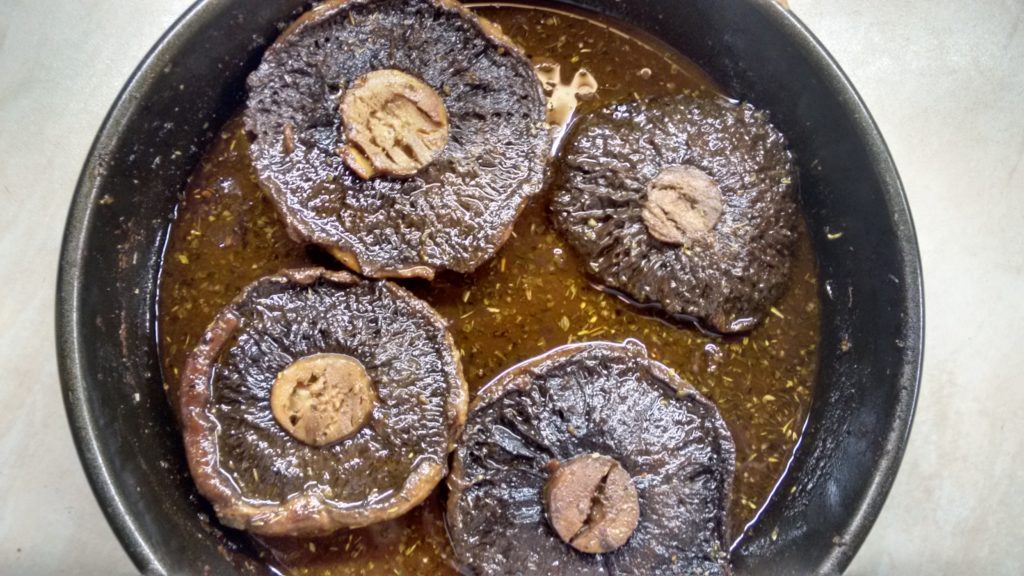 Remove from grill, and then the fun begins!
Lightly toast the cut side of your buns under the grill (under the broiler if you're a US friend), and gather together your toppings.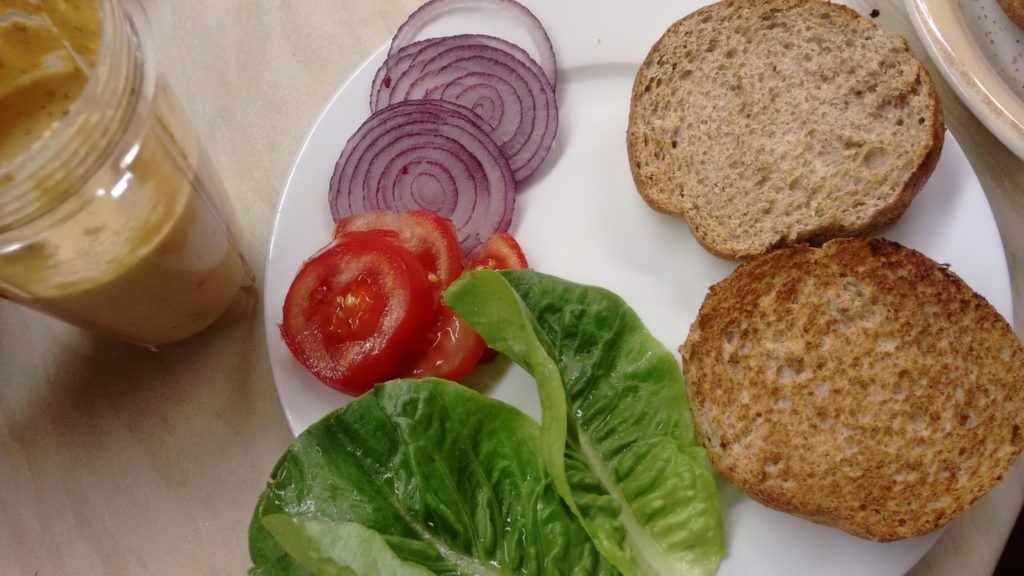 Place a mushroom on one side of each bun, and add a generous dollop of the chipotle sauce. Remember, you're not using cheese (unless you are!), so really, a GENEROUS dollop!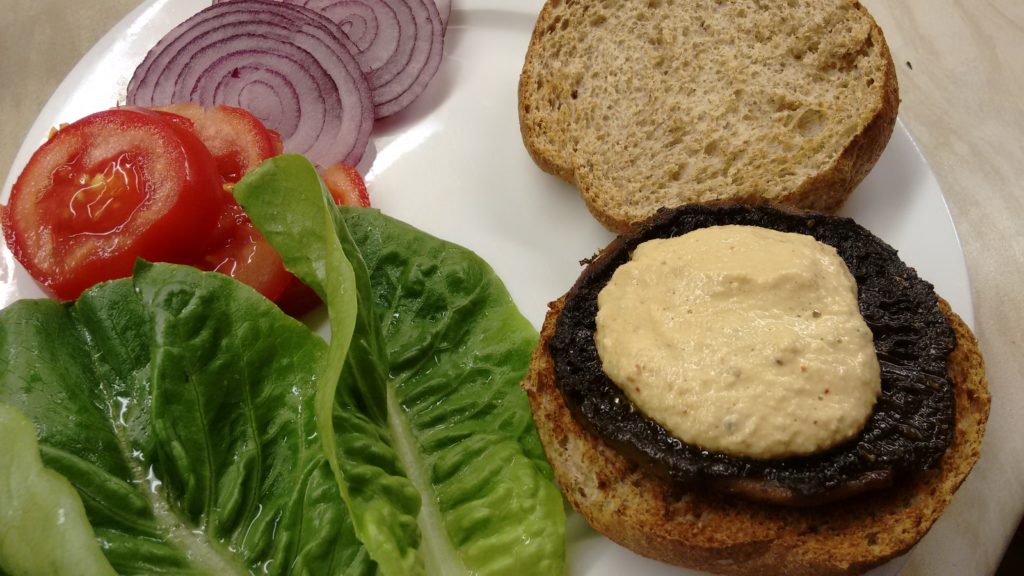 Dress with lettuce, tomato and red onion slices and serve!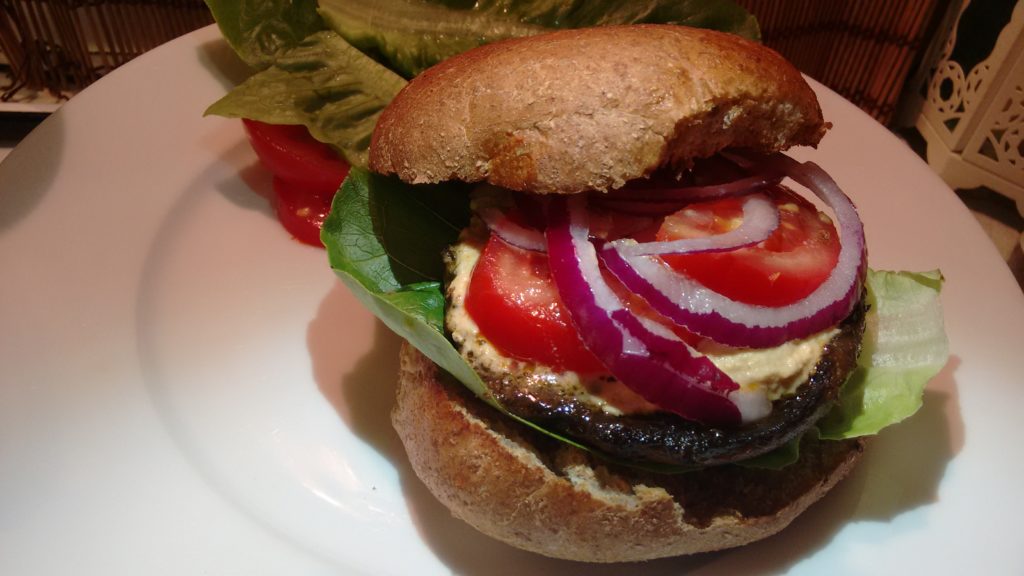 Serving suggestions:
Feeling virtuous? Serve with corn on the cob and steamed greens.
Feeling a little cheekier? Serve with my yummy sweet potato fries!
~~~~~~~~~~~~~~~~~~~~~~~~~~~~~~~~~~~~~~~~~~~~
Makes: 4 burgers. Up to you if this is one each for 4 people or 2 each for 2!
Prep time: 5ish minutes (though cashews need to soak for an hour)
Cooking time: 20 minutes
Spiciness level: Pretty spicy, say, 7/10 where 10 is 'oof!'
Suitable for kids?: If the kids are good eaters and like spicy foods, then yes absolutely. If they are picky eaters, not so much.