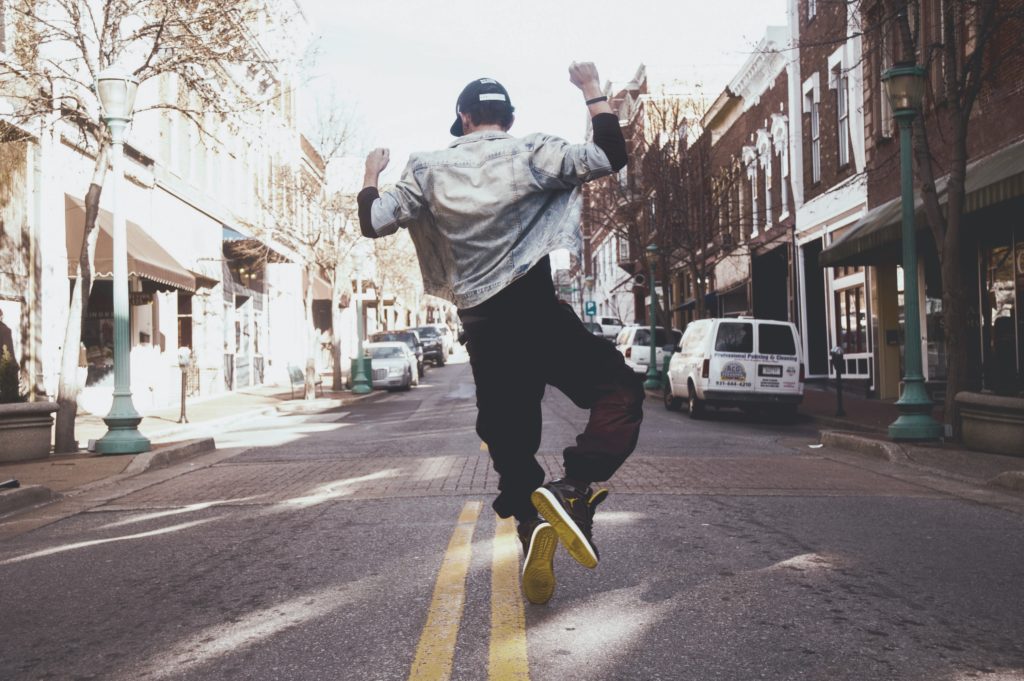 Do you feel like you have little energy and often feel fatigued?
Assuming there is no underlying problem (which, of course you'll already have checked out at your doctors, right?), then this post can help you get back to being the perky, peppy, zestful YOU.
So, there's not a list of energy foods for meat eaters and another for vegans – it's all the same for everyone.
Meat eaters, this is for you because you may find that what you thought to be the best energy food actually isn't.
And vegans – its ace that you're vegan, but vegan doesn't necessarily mean healthy and full of energy, so this is for you, too.
Let's bust a few myths first shall we?
The best source of energy is CARBOHYDRATES.
Where are carbs NOT found?
Not in meat
Meat contains very little carbohydrate, so is NOT the best energy food. If anything, it can weigh you down and make you feel sluggish.
Our bodies have a hard time digesting it what with us not having the stomach acids to properly break it down, and what with it containing ZERO fibre, and what with us having really long intestines reminiscent of a herbivores. If our bodies are trying to digest meat, our energy is being used up for this.
However, because our bodies can digest plants easily without all the extra effort, when we eat plants we get energy from them.
Not in dairy products
The only carbohydrate in dairy is in the lactose. Only a very small percentage of the world's population can digest lactose. If you can't (which is most of us!) your body cannot utilise the carbohydrate in dairy for energy.
Not from green leafy veg
Now don't get me wrong, green leafy veg are vital to our diets for lots of nutrients – but not to give us energy. They do not contain enough calories to be efficient energy givers.
Green leafy veg are the side to a dish, or a PART of a stew/soup/salad/stir-fry/curry/chilli/pasta dish. They are NOT the main event.
Not from nuts

Nuts are healthy fats and are another vital part of our diet for lots of reasons. A couple a day when we're peckish can help BOOST our energy, but they should not be the main source of our energy – you'd have to eat too many, and they are too fatty to eat them in bigger quantities.
So how do we get a ton of energy?
Do these five things:
1. Get your carbs from THESE foods:
From unrefined, starch-based plant foods, namely:
Whole grains – brown rice, quinoa, wholewheat bread, wholewheat pasta, wholewheat couscous, oats, millet, corn, buckwheat/brown rice noodles, etc

Tubers and starchy veg – sweet potato, potato (all varieties), squashes (all varieties)

legumes (pulses in the UK) – chick peas, red kidney beans, black-eyed peas, lima beans, cannellini beans, peas, lentils (all varieties), black beans, pinto beans, fava (broad) beans etc

Fruits as dessert are fantastic, but should not be the main dish; regardless of what some YouTubers would have you believe.
2. Eat breakfast
Well duh! I hear you say, and you'd be right – but you'd be surprised how many people don't.
A breakfast containing whole grains (oatmeal, wholewheat toast, wholewheat bagel, brown rice) will set you up for great energy all morning.
3. Limit sugar and caffeine
By sugar I mean actual sugar; and white refined carbs (white bread, buns, bagels etc; white pasta and white rice).
Though both sugar and caffeine give us energy in the short term, it's not really worth it for the energy slump that ensues.
Let's be realistic. Even though it's possible to eliminate caffeine from our lives, we might not all want to do that – me included. I have two cups of green tea per day and my energy is great. But when I have more than that, it's definitely negatively affected in the long run. Have one or two cups of whatever caffeinated beverage you love per day, maybe one if it's coffee, or two if it's tea (tea has less caffeine).
Similarly, with sugar, I'm not suggesting you eliminate all sugar from your diet, but rather:
– Choose whole grains over refined white starches, and minimise actual white sugar as much as possible. Pay attention to where it could be lurking – ketchups, chilli sauces, relishes, shop bought pasta sauces etc. You may not think this is a big deal, but sugar adds up over the course of a day.
– Try and buy products that don't contain sugar. You have to practise label scanning, but you WILL find brands that don't use sugar, and then you'll remember them for next time.
– Use agave and maple syrup to sweeten things. They are not a health food either, but they don't spike your blood as much as sugar.
4. Exercise
It sounds like it wouldn't work but it does. Sometime you gotta expend energy to GET energy! Ever laid in bed for longer than you should and just got tireder? Exactly!
If you do nothing else, a brisk half an hour walk every day is a great, easy inclusion into your daily routine. It'll get the blood flowing round the body, increase your heart rate and (if you are following the other tips) set you up for great energy for the rest of the day.
5. Hydrate
Dehydration is such a common problem.
While water in and of itself doesn't give you energy, dehydration can leave you feeling drained (Literally! Geddit?) and weary.
While you don't necessarily need to rigidly drink eight glasses a day if you are eating a whole food, plant-based diet (as much of your food will have a high water content); listen to your body and drink water as soon as you feel thirsty. If your pee is almost clear with just a touch of colour – you're good. If it's darker, get your H2o on!