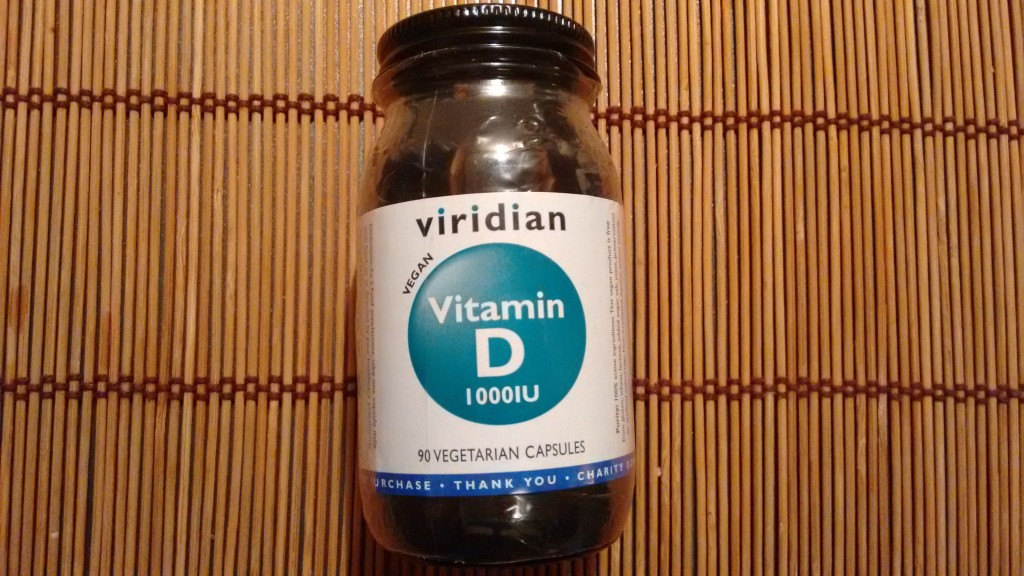 Unlike the answer to 'should vegans supplement with vitamin B12?' (which is YES btw!), the answer to whether to supplement with vitamin D is not so obvious.
What vitamin D does
Vitamin D is vital for helping us to absorb calcium from the foods we eat, and helps protect us from cancer. It is also thought that it can help prevent us from getting depression or Seasonal Affective Disorder (SAD).
Vitamin D deficiency
Vitamin D deficiency can cause rickets in children, and bone problem in adults (due to calcium not being adequately absorbed). It's possible that depression is also a symptom of vitamin D deficiency.
Vitamin D sources
The main source of vitamin D for everyone is sunlight (aim to get 5 to 15 minutes of sunlight on your face, legs or arms every day between 10am-3pm. Go for the full 15 minutes if you have darker skin). It's also found in fatty fish and eggs, but even omnivores don't eat fatty fish and eggs every day, so, as with most deficiencies, vitamin D deficiency isn't just a potential vegan problem, but a potential 'everyone' problem.
Depending on where we are in the world, or whether you work outside or not; we all have different exposure to sunlight. If you're in southern California or some tropical paradise; or you are always outside during daylight hours – you're likely getting enough. Those in more northerly regions or who aren't often outside at prime sunlight times may not be.
What to do if you feel you are deficient
If you feel you MAY be deficient in Vitamin D, the first thing you should do is have your blood tested by a doctor.
If the test shows you ARE indeed low, then unless you can escape to sunnier climes pronto – supplementation is probably the way to go.
It used to be that Vitamin D3 was purely animal-based (from the lanolin in sheep's wool), and vitamin D2 was plant-based (from yeast and fungi); but I hear that now it's possible to get vegan vitamin D3 supplements, so either D2 or vegan D3 is what you'll want to look for.
Some would argue that Vitamin D3 is more effective than vitamin D2. However, I had low levels of vitamin D which manifested each year as Seasonal Affective Disorder (SAD). I started taking 1000 IU of vitamin D2 (1 capsule daily), and I no longer suffer from this each winter, so I personally found it to be effective.
See what works best for you.