Vegan World Cuisine – 5 week program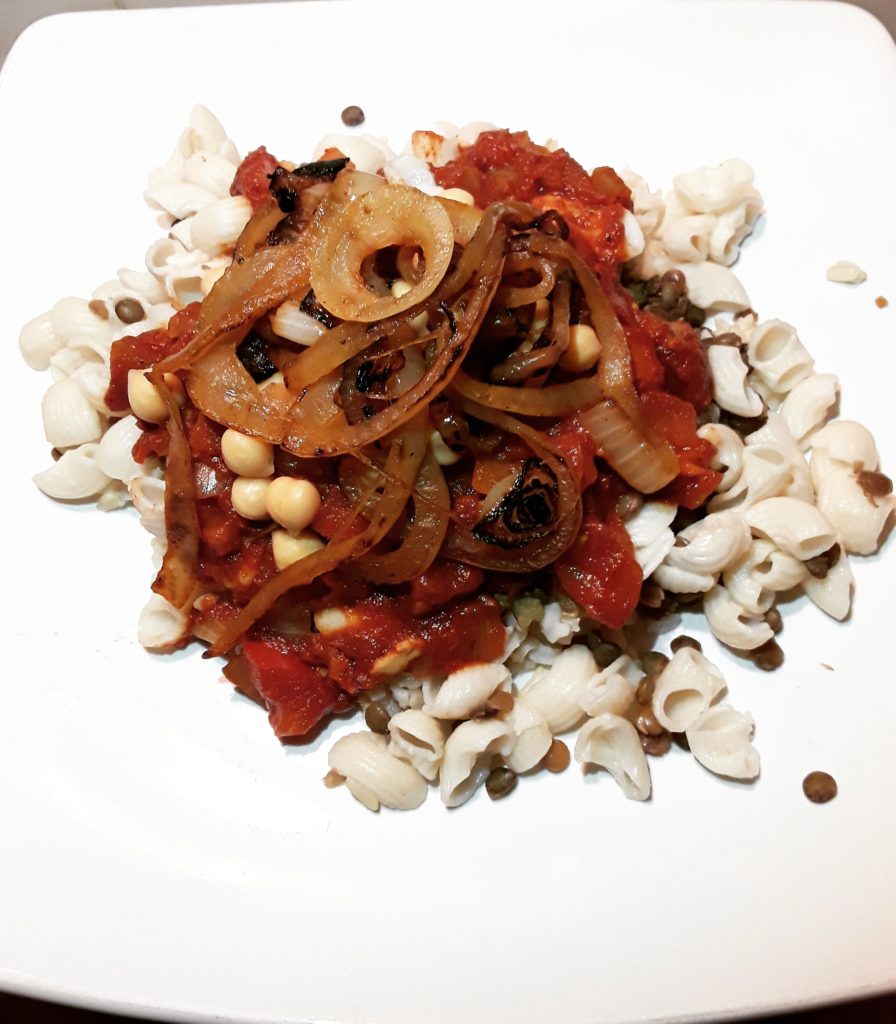 One of the MANY great benefits of going vegan is that you get a kick in the pants to be more creative with the food you make and eat.
You get more open to trying world cuisines you may not previously have tried, on account of lots of these dishes being vegan by default.
You get acquainted with incredible mixtures of spices that warm your soul and satisfy you in a way no other food can, and before you know it you're a desperate craven addict of Ethiopian food.
Oh, just me? 🙂
Look; vegan burgers, pizza, mac n' cheese etc are great; and I definitely want something like this sometimes. But the more world cuisines and ethnic dishes we can discover, the broader our horizons expand and the bigger our vegan repertoire; and the better we can surprise and delight friends and family with tasty meals so that they quickly realise that vegans can eat an abundance of foods from a multitude of cultures, not just lettuce. 😀
I ain't talking about hummus or tacos either – we know and love these foods already. I'm talking slightly lesser known foods that may not be as strong on our collective radar.
What I'm about to propose is for you if you…..
….want to try new and delicious vegan dishes from around the world but you feel a little intimidated by the thought of making them and need a little motivation and inspiration to action this
…..want to try new and delicious vegan dishes but don't have time to actually 'go' to a class or a talk, but still desire the same kind of guidance that a 'real life' class would offer
….are gonna be a dinner party host, and you're looking for interesting dishes to wow your guests with, to stop them from EVER again saying that vegan food is boring! 😀
…feel a little stuck in your current repertoire of vegan meals, and feel a little spice (literally) is needed
….you are on a weight-loss program. The best way to lose weight is with a whole food, plant-based diet, and these dishes will fill that criteria
… are open-minded, creative, and curious about the world
…have tastebuds!
 What I'm about to propose is NOT for you if…
… you don't like chilli
….you resolutely only like grub from YOUR country and that's that sonny Jim
…you hate your tastebuds
…you only eat potatoes
…you're a washing machine
SO….HERE'S what I'm proposing.
Join me for Vegan world cuisine 5-week mini-program.
Here's what ya get:
–  5 videos (1 x video per week). In each video I'll be making a different tantalising dish from some part of the world or another. These will be dishes that you possibly haven't come across before that are NATURALLY vegan.
– These videos are pre-recorded, NOT live, so you'll be able to make them at a time convenient to you.
-An ingredients list and instructions will accompany the video along with some interesting history, facts and anecdotes about the dish to get you inspired, pumped and excited about making it.
– I'm very friendly (mostly) and an incurable over-deliverer. So if you have any questions about the dish that go unanswered in the video, just email me (or DM me on Twitter) and you'll get a personal response. Probably a lengthy one. Seriously, brace yourself. I want you to be confident in reproducing these dishes so I am more than happy to answer each and every question you may have on them.
-Now, although I'll be keepin' it real in these vids (my kitchen is the realest; no chrome or granite here – you can count on me to not give you kitchen shame, lol!); this doesn't mean I don't know what I'm doing. I've been vegan for a moment, and I'm passionate about the dishes we'll be making and can't wait to share these rich flavours with you, so I'm gonna hook you up with some grub SO yummy I know you'll be coming back to these recipes time and again.
And here's what you'll achieve with the program:
– Some new, delicious, inspiring (and nutritious!) vegan dishes to add to your repertoire.
-More pizzazz (did I just write pizzazz?) when cooking for non-vegan friends, who you KNOW are totally expecting you to make some dry old bean burgers, or a nut roast as heavy (and tasty) as a breezeblock.
– You'll know EXACTLY how to respond when you hear a non-vegan say '…but vegan diets are soooo dull'!
– A broadened understanding of where certain spice mixtures come from and what they were informed by (topography, health needs of the region, climate etc). You totally don't have to be into all this info if it's not your thing, you can just learn how to make the dish if that's all you require – I'm just a nerd and like to read about and share these things 🙂
– I am confident you will end the program fired up to explore more of the worlds array of cuisines.
– Your tastebuds will adore you forever 🙂
– I may visit your house and taste-test all the new dishes you learned. Kidding!!!
Because I'm confident you'll get something out of this mini-program, I'm happy to refund you if, at the end of the program you genuinely feel that it didn't add to your knowledge of vegan world cuisines.
The dishes we cook are gonna be tasty as hell, that's a given; but I have 2 other criteria they must fill:
They will be budget-friendly. HELLO? Well, of COURSE!
They will also be healthy and nutritious. I'm a nutritionist, so it would physically kill me to encourage you to eat something that wasn't nutritious!
Most of these dishes will contain oil. I'm not anti-oil if you are in good health, but it makes sense to keep it to a minimum, so I'll be reducing the quantities of oil where possible, at NO detriment to the taste, I promise! And I'll be ensuring all the grains are of the 'whole' variety. Although, they probably will authentically be so anyway.
Sneak peek:
You wanna know what kind of dishes are on the agenda so you can see if you're interested? No problemo. Here's a sneak peak. SHHHHH, don't tell anyone I showed you!
We'll be making:
Shimbra asa (Ethiopia)
Kushari (Egypt)
Tigua Dege Na (Gambia, Senegal, Mali)
Ital stew (Jamaica)
Che Thai  (desert) (Vietnam)
How much is this damn program already?
It's £12.95 (around $15.00 at the time of writing)
That's it.
My very astute math capability tells me this is oooh, about £2.59 a video 🙂
Ready to join us?
Remember, DON'T sign up if you hate tasty stuff!!!
Otherwise, hit the button below, and you'll immediately receive a welcome email, and info on when to expect your first video.
Yay! Lets make yummy food!!!